10 Best Outdoor Kitchen Ideas & Designs
Outdoor kitchens can be a big investment, but they ultimately add much more value to your life and home in the long run. Before you hit the ground running, put the time in to plan out every detail of your new outdoor entertaining space. To help you get started, here are the 10 best ideas and designs to make your outdoor kitchen truly standout.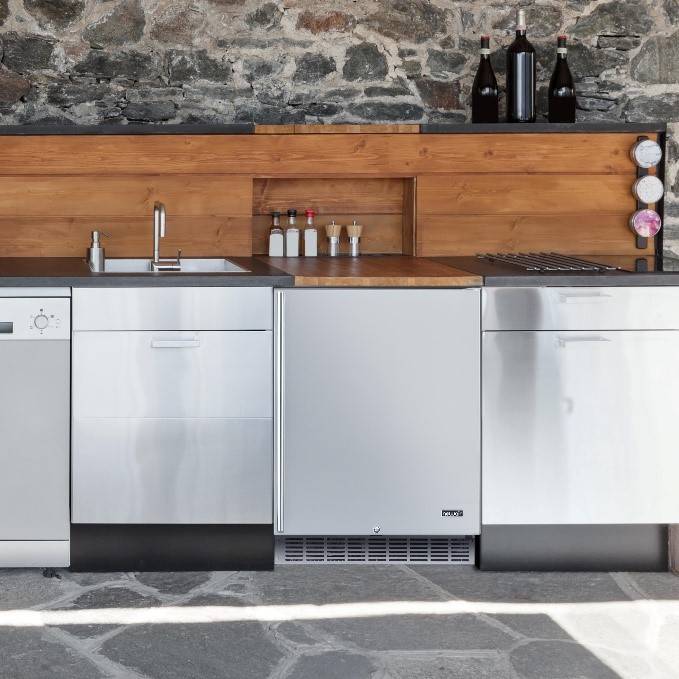 Stainless steel adds a level of sophistication to any outdoor kitchen. Its timeless look will never go out of style. But there is more than meets the eye when it comes to stainless steel. Beyond its obvious good looks, stainless steel is weatherproof and helps your appliances withstand rust and corrosion—just make sure the food grade rating is at least 304 on all of your outdoor items. The higher the rating, the better the performance outdoors.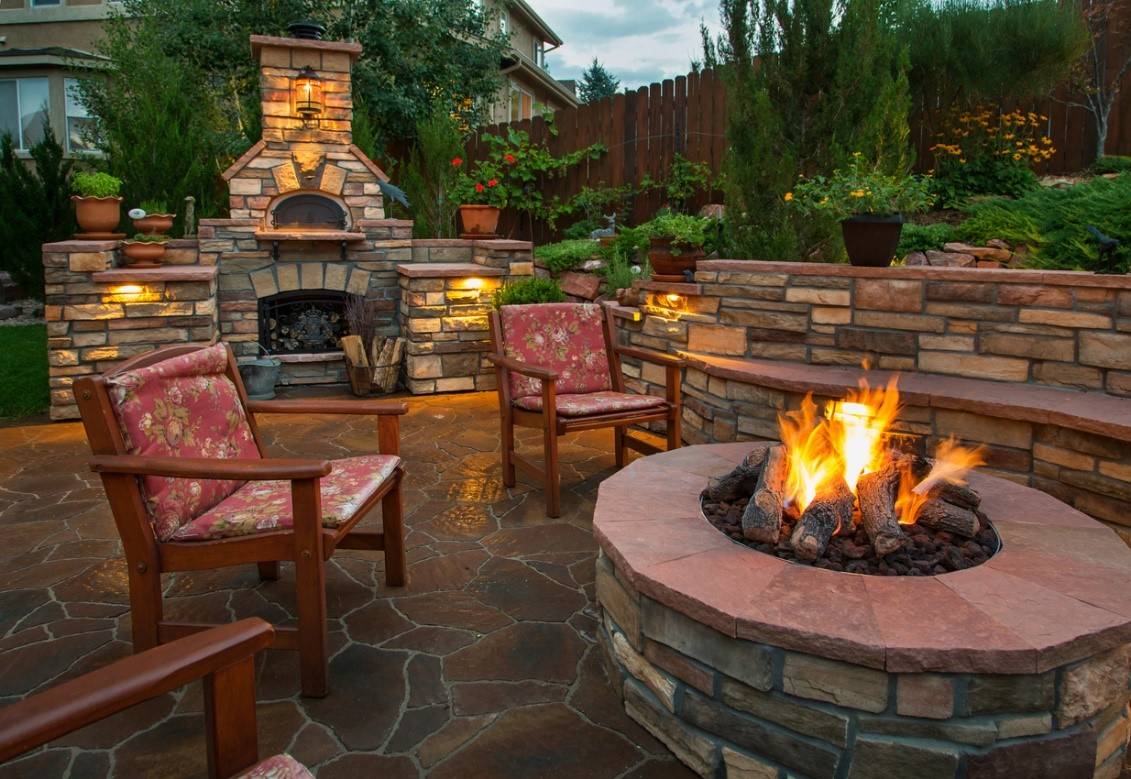 Every entertaining space needs a main stage for guests to come together. Consider adding a fire pit to your outdoor kitchen or patio for year-round enjoyment. Fire pits create a toasty atmosphere during the winter, but also provide much needed warmth on cool summer nights. When not in use, a fire pit still creates a center for people to gather around and connect.
Pizza ovens were one of the most sought-after home appliances in 2019. (If you are a millennial homebuyer reading this and pizza is the way to your heart, more-so than grilled goods, know you are not alone.) If you're a current homeowner looking to attract future buyers, opt for a pizza oven as the center piece of your outdoor kitchen—it will provide long-term value to your home.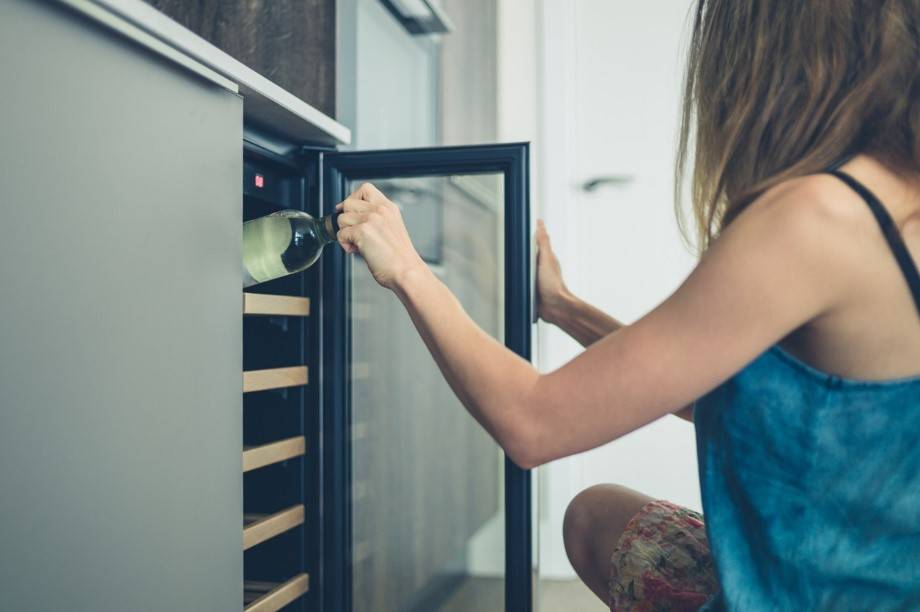 An outdoor kitchen reflects who you are and what you like. If wine is your go-to adult beverage, then make a wine cooler the built-in beverage unit of your outdoor kitchen. An outdoor wine fridge will store reds and whites to perfection—you'll always have the best chilled collection.
If your outdoor kitchen is located on a covered patio or deck where air circulation is limited, then consider adding a venting hood above your grill. But really any avid griller who spends more than a couple hours over a fiery BBQ station will appreciate the extra help a vent hood, which removes fumes and smoke altogether. A tough, yet stylish, vent hood is a benefit to any cook or outdoor kitchen.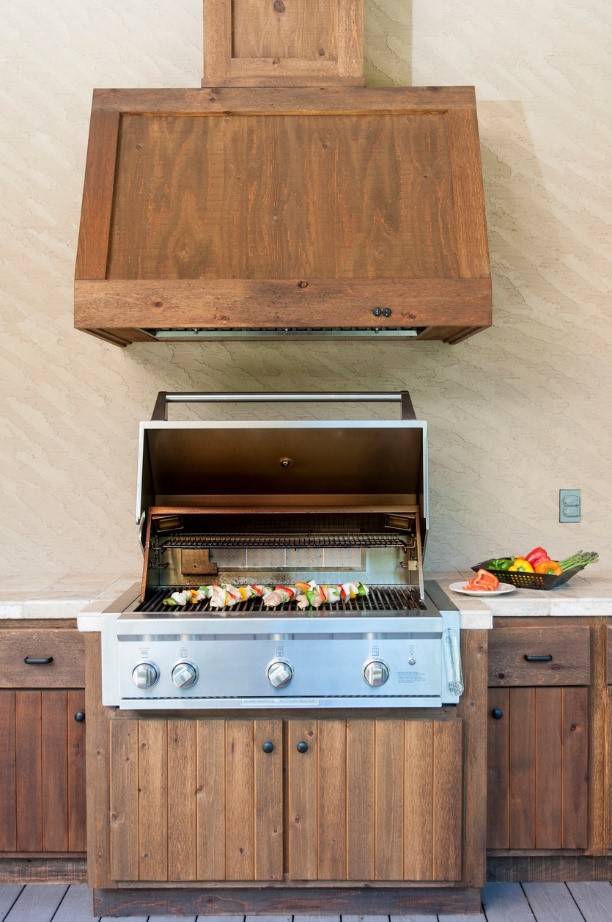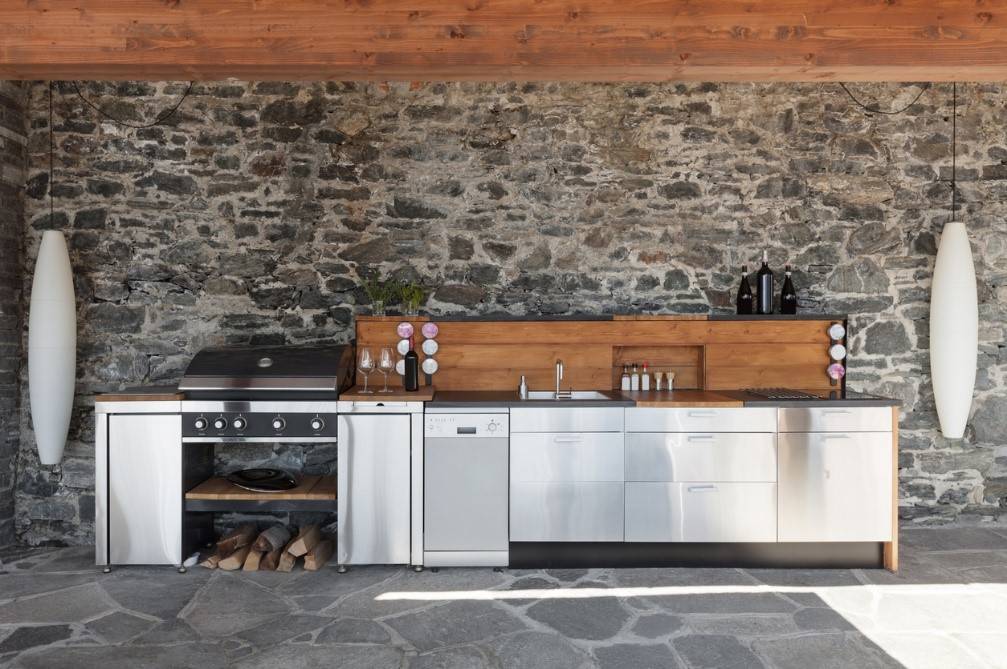 Give your outdoor kitchen a unified look by installing built-in appliances only. A good place to start is by creating a large countertop. Once you have the foundation, you can fill it in with a built-in grill, beverage fridge, sink, and additional storage space. If you put in a lot of initial planning, you can mix-and-match appliances to give you the exact look and feel you want.
It's no secret that the appeal of an outdoor kitchen is the enjoyment you get from soaking up the sunshine and fresh air with a hot meal and cool beverage in hand. But sometimes hot weather can mess with the mood. A misting fan will help you beat the heat. While you grill in cool comfort, your guests can enjoy the nice misting breeze in your backyard.
Convenience is key when it comes to your outdoor entertaining space. When hosting others, it helps to have everything you need handy to keep your guests happy. An outdoor dual drawer beverage fridge is exactly what you need if you want to store food, beverages, and wine in one place. You can keep prepped food and beverages in one drawer and wine in the other, saving you many trips to the inside.
An elevated herb garden makes it easy for you to take advantage of your homegrown herbs and vegetables. Keep fresh ingredients by the grill to make your food prep even easier than before. If you don't have space for a garden, a few potted plants of your favorite herbs will be more than enough to give you that fresh kick you crave.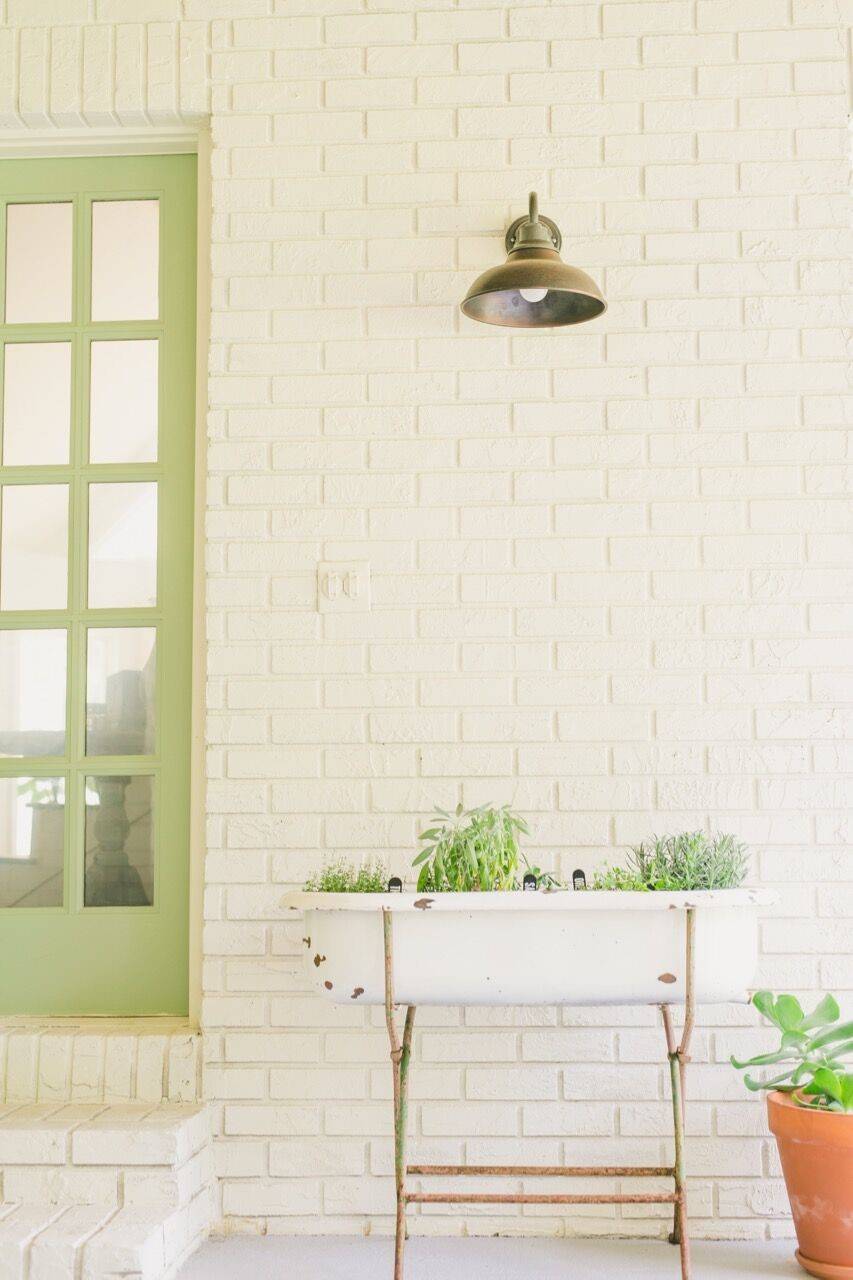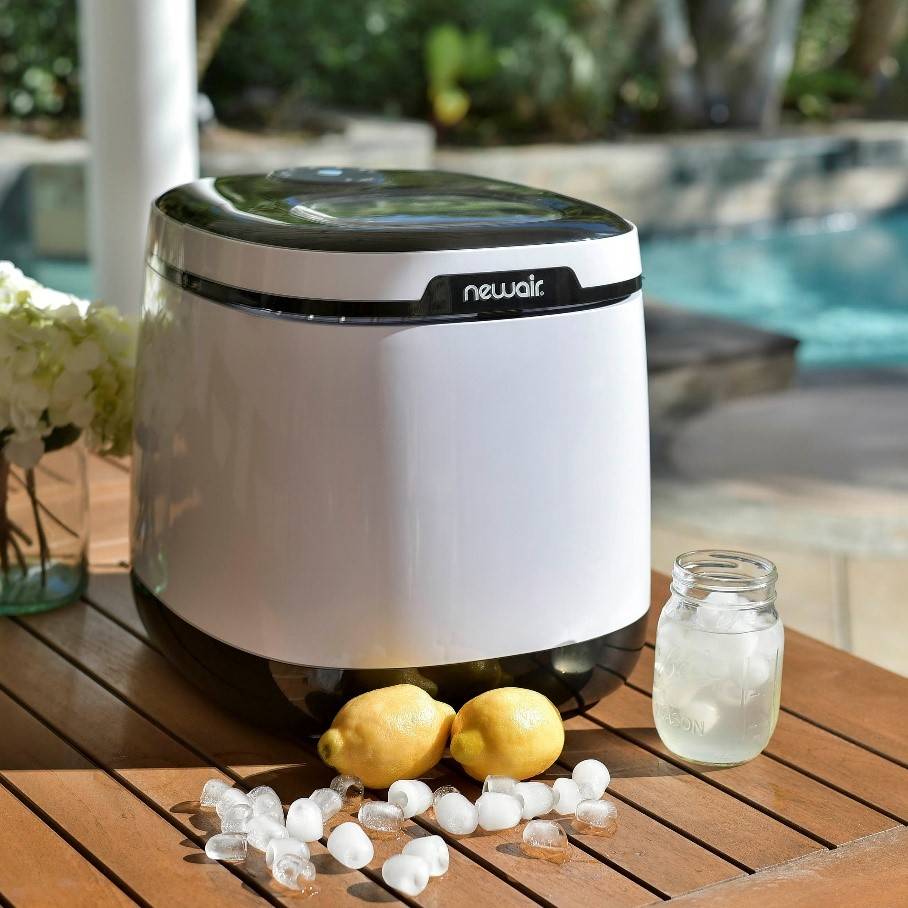 Portable appliances, like ice makers, misting fans, and freestanding beverage fridges are all easy additions to make to your outdoor kitchen. They also instantly level up your hosting or hostessing game. Make sure your guests are always comfortable and have exactly what they need. Portable appliances allow you to do just that.
0 comments