Your Guide to the Perfect WFH Office Space with NewAir Appliances
If you find yourself working remotely for the first time, then you may be feeling productively challenged as you try and mitigate any at-home distractions. And while you may be tackling that task list from the safety of your living room, you are at risk of going from functioning employee to certified couch potato. To keep your motivation in check, follow this NewAir Appliance guide for help on how to create the perfect work from home office space. 
The biggest temptation you face is a fully stocked fridge. Multiple trips to the pantry or larger family refrigerator will lead to unnecessary breaks and unwanted pounds. To keep the munchies to a minimum, stock your separate food and beverage fridge with water, cold brew coffee, and meal prep containers for breakfast, lunch, and dinner. Restock at the end of each day. Your new "work" fridge will be ready to go when you are.  
If you rent a cozy apartment or live in a dorm room, opt for a mini fridge. They are more cost effective, save space, and still get the job done. 
Dog and Child Friendly Heater
Your space may not have the same central heating system as your office space, which makes plug-and-play appliances the best option when you need an extra boost of heat at home. You'll want to consider a heater with cool touch housing and additional safety features, especially if your new coworkers are under the age of 10 or were born with a tail.  
If you are a seasoned WFH-er with a desk space already set up, opt for an under-desk heater. Its slim design will fit snuggly under a standard desk counter while also packing a huge punch in your personal office space.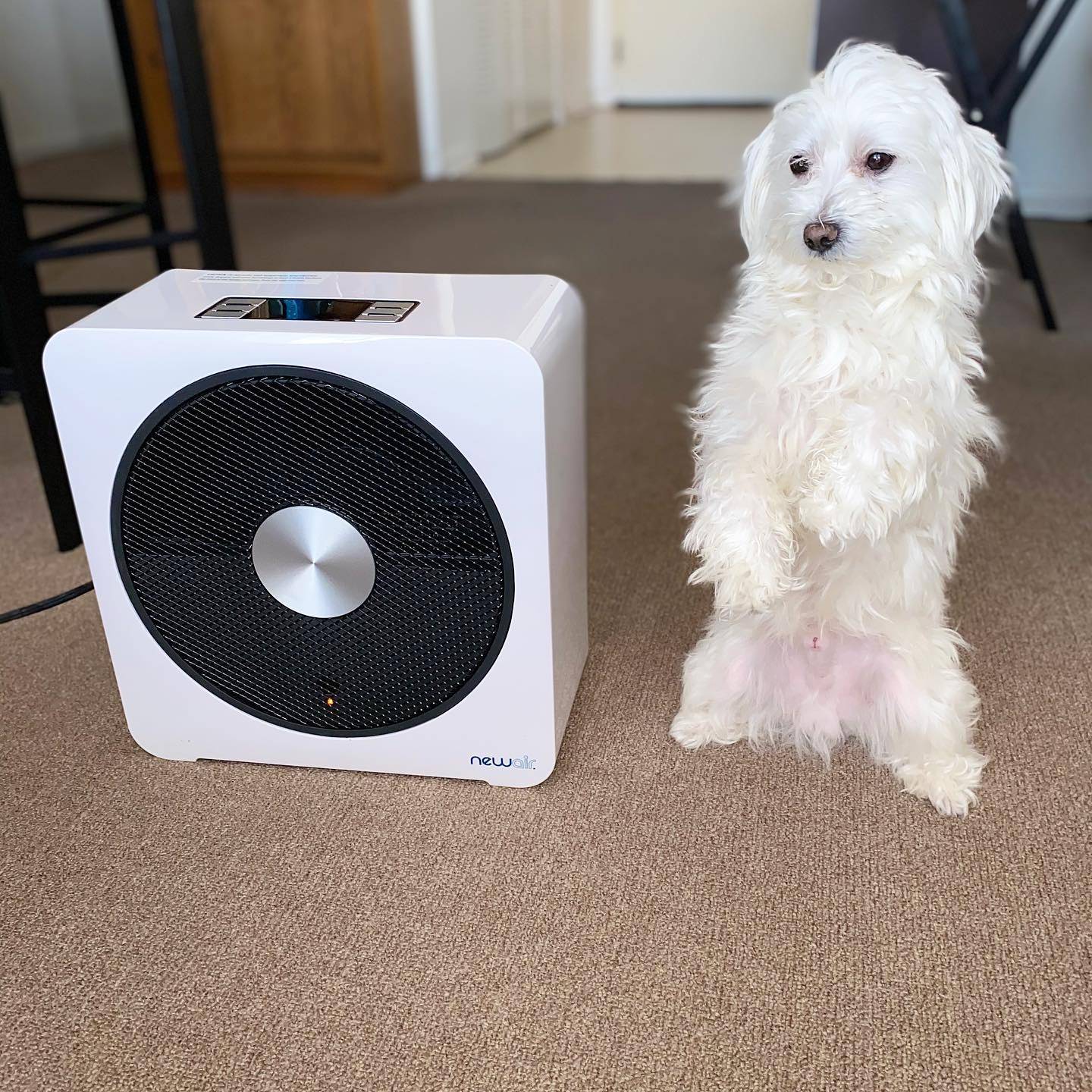 Photo credit: @beautybygenecia
Compact Evaporative Cooler and Fan
Spring is officially here and while the warmer weather has yet to sprung, it's only a matter of time before things heat up. To prep for the seasonal (and work) changes, get a 2-in-1 evaporative cooler and fan. The evaporative cooler function compacts dry climates, whereas the fan function gives heat relief in humid areas. Make sure you can work in cool comfort with a compact evaporative cooler and fan that works as hard as you do. 
Veteran remote workers say it's important to keep your work zone separate from your personal space. In these trying times, that may seem increasingly hard to do. Here is additional advice to help you feel your most productive when working from home:  
Stay comfortable - The secrete blessing of remote working is ability to create an environment that is comfortable and efficient. Read Mayo Clinc's ergonomic guidelines for advice on how to do exactly that. 
Stay informed - A lot can and has changed in a day. Check in with the WHO and the CDC to make sure you're getting the most up-to-date information. Just be sure these check ins don't become another at-home distraction.  
Stay calm – If you are working remotely, you are already taking the right steps towards your health. Now it's time to take a breath and relax. Use at-home meditation apps like Calm or Mindful to keep you levelheaded during these turbulent self-quarantine times.  
0 comments