Holiday Season 2021: Seven "Statement Piece" Additions for Your Home
The spirit of the Holiday Season is alive and well in 2021, and it comes with renewed festivity after a pandemic – muted 2020 season. Now more than ever, we are investing more in our homes, dwellings and sanctuaries as we prioritize time with those closest to us. Whether you're looking for a useful "wow" gift for a loved one, or if you're looking to treat yourself to something that will enhance your lifestyle, Newair® has a few ideas for you to consider. All products purchased from Newair.com ship from our warehouse in Cypress, CA and we've taken extra care to hedge against various issues in the supply chain. Here are five "statement piece" gift ideas for the home:
Newair® 15" Premium Built-in Dual Zone 9 Bottle and 48 Can Wine and Beverage Fridge in Stainless Steel with SplitShelf™
Entertain with elegance thanks to the Newair 15" Dual Zone Wine and Beverage Fridge. This premium beverage cooler has two cooling zones to keep your wine and beer collections at the perfect serving temperatures. The craftsman beech wood wine racks and seamless, stainless steel door are high-end details your guests won't overlook. The innovative SplitShelf™ configuration helps maximize storage space, so you can enjoy all your favorite wines and beverages in one space.          
Model: NWB057SS00 | UPC: 853138006853
https://www.newair.com/products/newair-15-built-in-dual-zone-9-bottle-and-48-can-wine-and-beverage-fridge
Newair® 27" Built-in 160 Bottle Dual Zone Stainless Steel Wine Fridge with Smooth Rolling Shelves
This "instant wine cellar" offers 160 bottle storage capacity, and with triple-pane insulated glass and dual cooling zones, it's the perfect wine fridge for the serious wine collector. The stand-alone design fits snugly against the wall, and the craftsman-inspired Beechwood shelves glide effortlessly for accessing your wine collection. Featuring an attractive stainless steel design, front-venting, and whisper-quiet compressor cooling, the Newair Dual Zone Wine Fridge offers state-of-the-art storage for both red and white wines in a secure, lockable environment.                      
Model: AWR-1600DB | UPC: 854001004792
https://www.newair.com/products/awr-1600db-160-bottle-wine-cellar
Newair® "Froster" 125 Can Freestanding Beverage Fridge with Party & Turbo Mode
The Newair Beer Froster is as versatile as it is forgiving. Last minute gathering at your place? That's not a problem with "Turbo Mode", which will cool room-temperature beverages to your desired temperature in an hour or less. "Party Mode" keeps the Froster compressor running for six hours on a timer so no matter how many times the door swings open, your beverages will maintain those frosty temperatures. How cold do you like your beer / beverages? With adjustable temperature down to 23 degrees F, a heated glass door (defrost), and the sleek, black statement exterior, the 125-can "Froster" will be a centerpiece of home entertainment.                
Model: NBF125BK00 | UPC: 810028280700
https://www.newair.com/products/newair-beer-froster-125-can-freestanding-beverage-fridge-in-black-with-party-and-turbo-mode
Newair® 24" Stainless Steel Outdoor Wine and Beverage Dual Drawer Fridge
This indoor/outdoor stainless steel behemoth has a 20-bottle and 80-can capacity and can be utilized as a built-in or freestanding unit. The dual-drawer design makes it easier for homeowners to grab and grill—no more excessive bending of the lower back or elaborate searches for the right item. Beech wood shelves automatically roll out in a tiered fashion to display a 20-bottle wine collection in the top drawer. Stainless steel dividers and a wire basket keep food, beer, and beverages conveniently stored in the spacious lower drawer compartment. Both drawers get cold enough to keep contents at a chiller-than-most 32F, even when exposed to hot climates. Entertain with ease thanks to the weatherproof stainless steel, which resists rust, corrosion, and harsh UV rays. The Newair Outdoor Wine & Beverage Dual-Drawer Fridge will take your outdoor living space to the next level!                      
Model: NOF100SS00 | UPC: 810028280953
https://www.newair.com/products/newair-24-built-in-20-bottle-and-80-can-dual-drawer-indoor-outdoor-wine-and-beverage-fridge
Newair® 840 Count Electric Cigar Humidor
True cigar aficionados know that maintaining optimal conditions is crucial for preserving the flavor and aromas of each special stick. The NewAir 840 Count Cigar Humidor makes it easier than ever to store your collection properly, thanks to cutting-edge climate control features that let you set temperature and humidity at the touch of a button. Peek-In™ Spanish cedar drawers and LED lights add style and function to a cigar cooler that's roomy enough for even the most avid collector. Ultrasonic humidity control and Opti-Temp™ heating / cooling control provide ideal conditions for your cigars, and a true statement piece for your home or clubhouse.                  
Model: NCH840BK00 | UPC: 810028282100
https://www.newair.com/products/newair-840-count-electric-cigar-humidor-built-in-humidification-system-with-opti-temp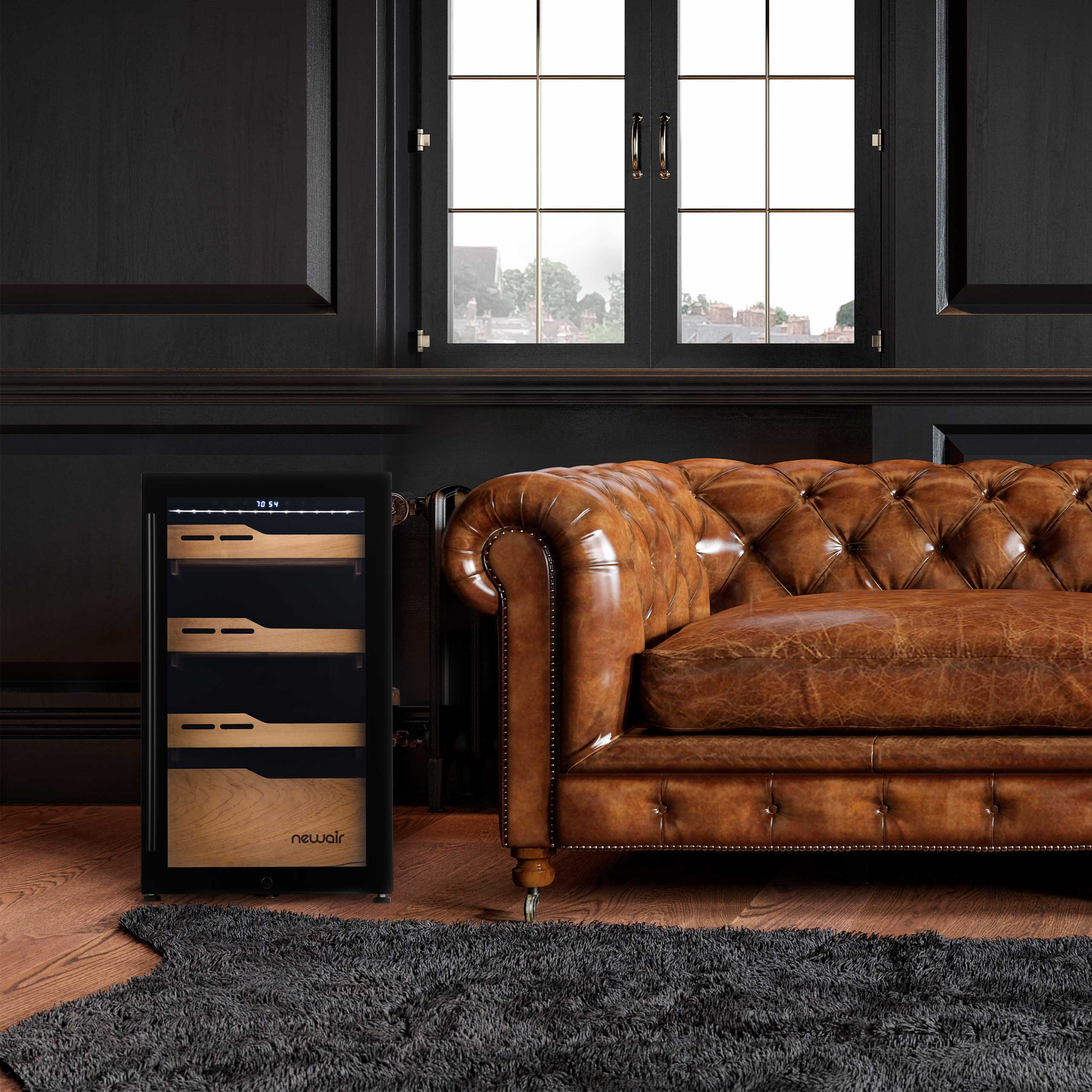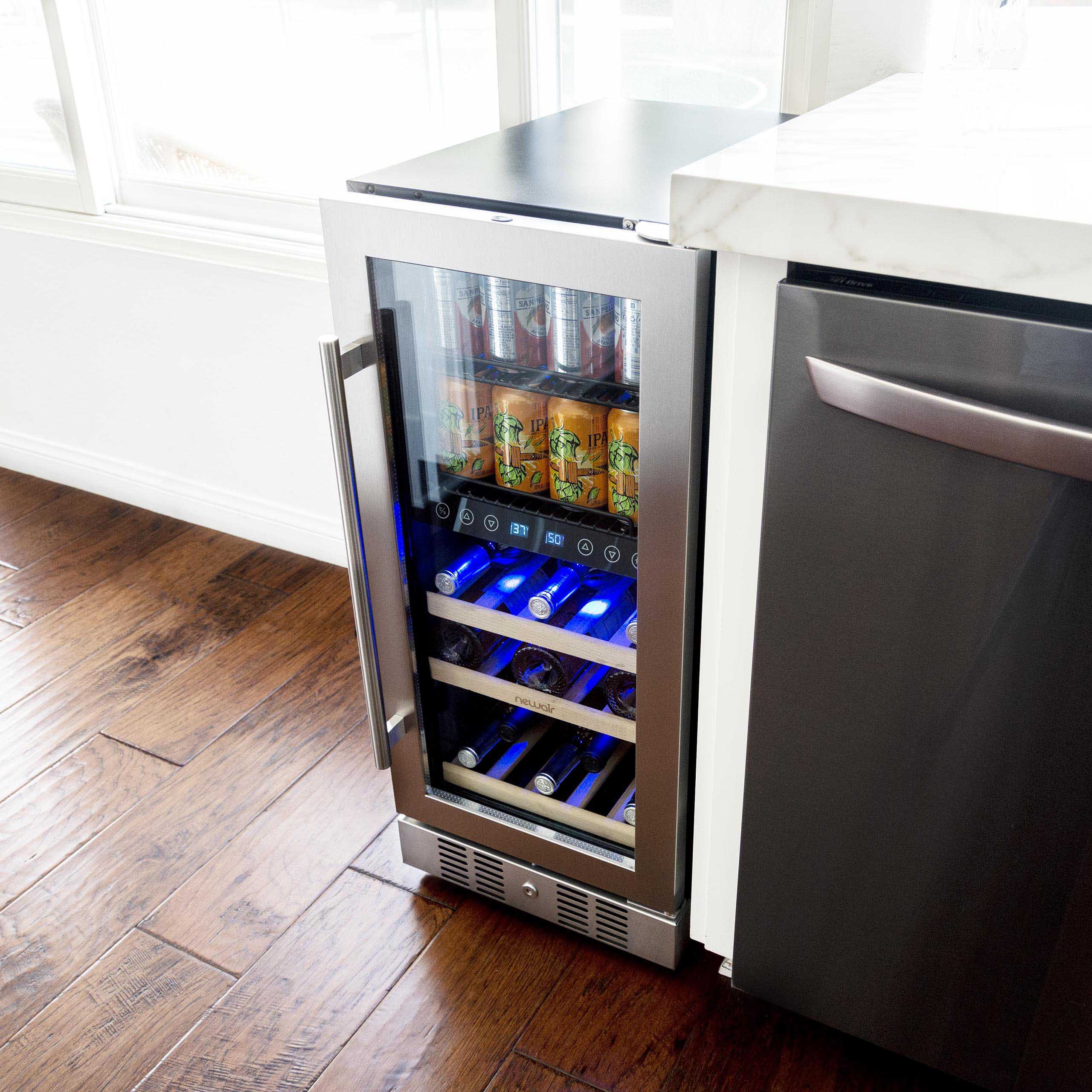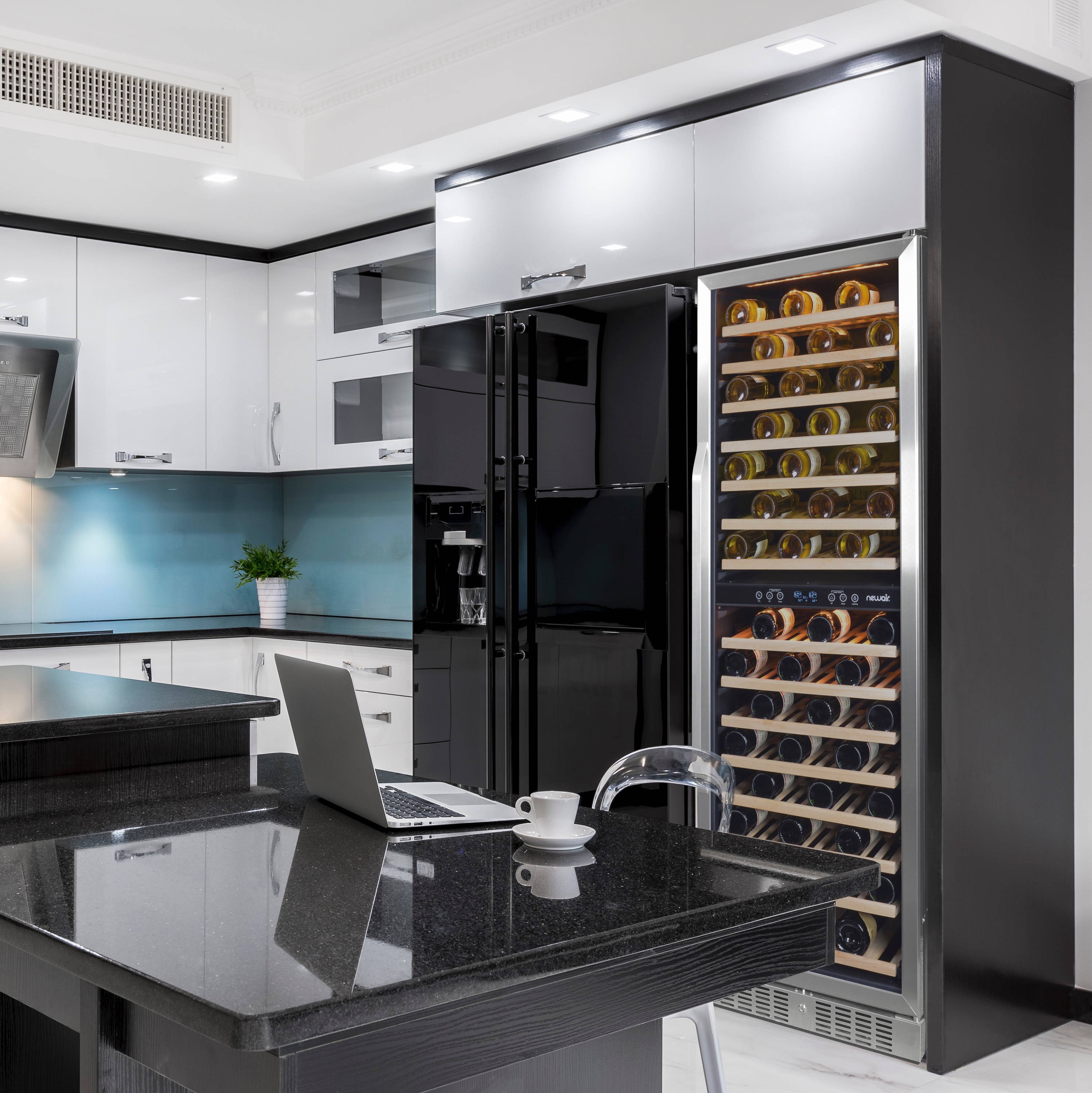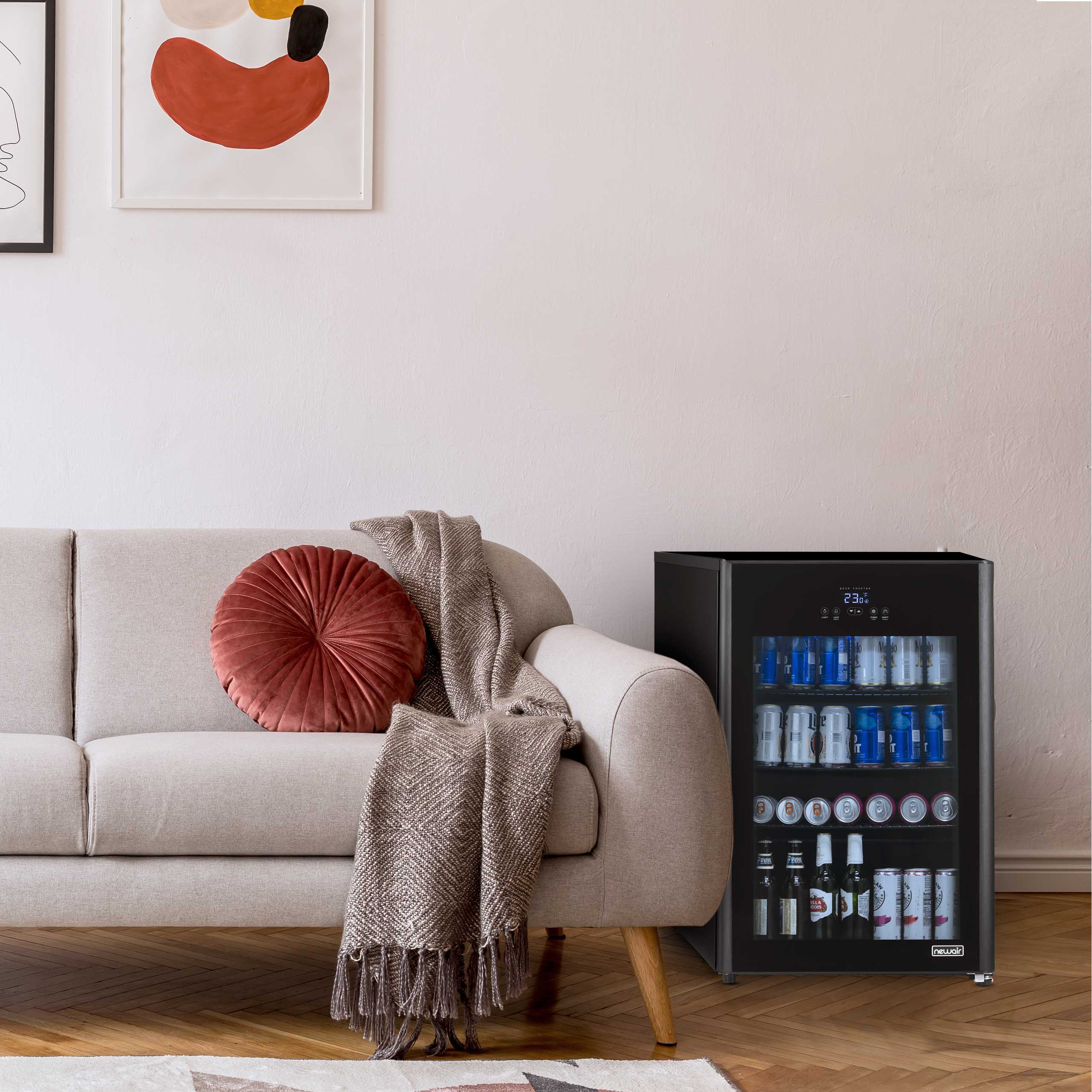 0 comments