Model:
ClearIce40
|
UPC:
853138006167
Newair Countertop Clear Ice Maker, 40 lbs. of Ice a Day with Easy to Clean BPA-Free Parts
Low Inventory
or
Pay Per Month
Availability:
Ships Today
Overview
Making crystal-clear ice for cocktails is easy with the Newair Countertop Clear Ice Maker. You get all the benefits of perfectly clear ice — slower melting, better taste, less fizz — and all you have to do is add water*. Enjoy a new batch of clear ice every seven minutes for up to 40 pounds of ice per day. Intuitive controls make ice-making a breeze, while the insulated interior keeps cubes cold for longer. 
*Two-Day Delivery where available in both warehouses
Warning
Customer Photos & Videos
@limbylim
@theinspiredhome_com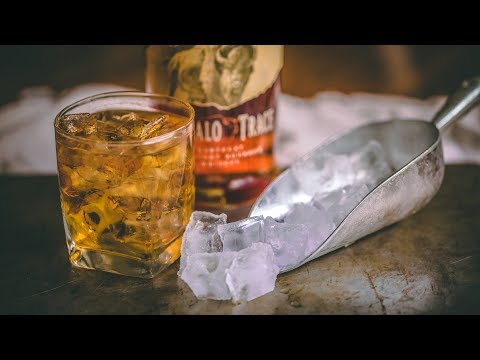 @limbylim
@theinspiredhome_com
@theinspiredhome_com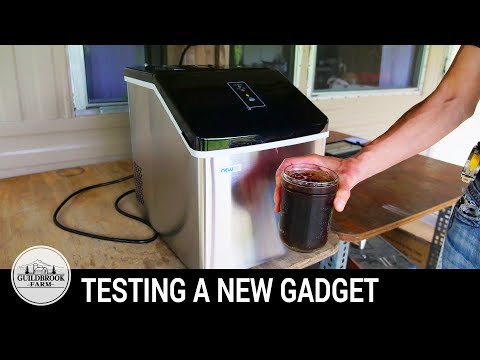 Key Features
Innovative countertop ice maker makes crystal-clear ice at the touch of a button.

Clear ice reduces excess carbonation and melts more slowly, making it perfect for cocktails, scotch, soda and more.

Easy to clean BPA-free parts takes the worry out of your ice.

Make clear ice every 7 minutes for up to 40 pounds of ice per day.

Thick, well-insulated interior stays cold for longer lasting ice.
Product Details
1. Make Crystal-Clear Ice the Easy Way
Home mixologists, meet your new best friend: the crystal clear ice maker by NewAir. The NewAir Countertop Clear Ice Maker makes clear ice cubes when water cascades over a super-cooled ice tray to freeze ice layer by layer, leaving no room for gas or other impurities.
2. The Clear Choice for Entertaining
Clear ice makes a big difference in the quality of your drinks. It melts more slowly so you don't water down high-quality scotch or tequila. Clear ice cubes that also generates less fizz, so you never end up with a half-filled glass of soda or seltzer. And of course, it looks amazing and tastes even better.
3. Easy to Clean BPA-Free Parts 
This ETL-certified ice maker comes with parts that are both easy to clean and BPA-free. Finished making ice? Simply remove the filters and rubber drain plug and wipe the interior with a sponge or rag. BPA-free parts mean clean, great tasting ice that is safe to enjoy as often as you like.
4. Simple, Two Button Operation
This portable clear ice maker features a super-simple two-button interface that lets you get down to the business of making and enjoying your favorite cocktails. Clear indicator lights let you know when ice is ready and when you need to add water without any guess work.  
5. Insulated Storage Compartment Keeps Clear Ice Cold
Keep your clear ice colder for longer thanks to the insulated storage area inside this ice maker. We've also included a removable ice tray and plastic scoop for convenience. Forgot about the last cubes? No worries. Water from melted ice drains back into the machine and is recycled in the next round of ice making.
Prop 65
WARNING: This product can expose you to chemicals including styrene, which is known to the State of California to cause cancer. For more information click here.
How to make clear ice with the ClearIce40
If you've tried every trick to make clear ice cubes to no avail, it's time you knew the secret: The right ice maker for clear ice cubes doesn't depend on the type of water you use. It's all about keeping air out of the process, and NewAir's advanced design makes sure you get the clearest, longest-lasting ice possible by passing water over chilled rods to keep air out. The resulting crystal-clear ice cubes will enhance any drink -and they're especially welcome by Scotch enthusiasts and home bartenders.
Why you should invest in countertop clear ice maker
You don't need enormous commercial kitchen appliances to get the results you need in your home. The NewAir portable ice maker packs professional-grade clear ice technology into a user-friendly package that easily fits on your kitchen countertop -even under wall cabinets. This compact and portable clear ice maker works fast to make ice in as little as 15 minutes once it's warmed up.
Why a portable clear ice maker doesn't break the bank
No need to worry about hiring a plumber to install this portable clear ice maker: Just plug it in, fill the reservoir and enjoy perfect ice in almost no time. The uncluttered, one-button design takes no time at all to master. The NewAir 40 lb Clear Ice Maker is also designed with the environment in mind. Costing $0.02 per hour to use, you can rest easy knowing your electric bills won't rise once you plug it in.
Frequently Asked Questions
Can I store clear ice cubes in this clear ice machine?
You can store ice temporarily as you make it. The storage compartment of this clear ice maker is not chilled, but it is well insulated to keep ice from melting for a time. For long-term storage, it's best to transfer to a freezer.
Don't all ice makers produce clear ice if you use distilled water?
Although bottled, filtered or distilled water may help create clear ice for regular ice makers, it often does not create crystal clear ice. The NewAir 40 lb countertop crystal clear ice maker produces perfectly crystal-clear ice thanks to its internal design, which forces water to cascade over chilled metal to remove air bubbles. No distilled water necessary.
Does this clear ice maker machine need to be connected to a water source?
No. All you need to do is fill the reservoir with water from the tap when you want to make ice.
Can this clear ice cube maker be left on all the time?
Yes! Because it costs $0.02 per hour to operate, you can have fresh ice whenever you like.
Is this countertop clear ice maker easy to clean?
Yes! Just unplug the clear ice cube maker machine and wipe the interior with a soft cloth. The ice basket is easy to remove to wash with warm, soapy water as well. You may also occasionally clean the evaporator rods with a 1:1 water and vinegar solution.
Specifications
Model: ClearIce40

Product Type: 40 Pound Clear Portable Ice Maker

Product Dimensions: 14.50"D (15.25" w/drain plug) x 11.40"W x 13.75"H

Product Weight: 23.15 lbs.

Product Color: Stainless Steel

Voltage: 120 volts

Amps: 2.6 amps

Frequency: 60 Hz

Certifications: ETL

Type: Portable Ice Maker

Daily Ice Making Capacity: 40 pounds

Refrigerant: R-600a

Ice Shape: Cubed

Installation: Freestanding

Energy Star Rated: No

Display Type: On/Off Switch

Full Ice Basket Indicator: Yes

Add Water Indicator: Yes

Timer: No

Self-Cleaning Function: No

Includes Ice Scoop: Yes

Automatic Overflow Protection: No

Ice Storage: Yes

Removable Ice Bin: Yes

Reversible Door: No
FAST & DISCOUNTED SHIPPING*
Enjoy discounted & fast shipping! Most orders placed before 1:00pm PST will be shipped on the same business day. Orders placed after 1:00pm PST will be shipped the following business day.
ONE YEAR WARRANTY
Exclusive one year warranty on all new products purchased from newair.com! During the first year, any components of this appliance found to be defective due to materials or workmanship will be repaired or replaced, at the manufacturer's discretion, at no charge to the original purchaser. Visit our warranty page for more details.
30 DAY MONEY BACK GUARANTEE
Customer satisfaction is our goal, so we offer a simple, no-hassle 30 day policy. Visit our Returns Page for more information on how to return an item.