The Best Beer Fridges for Your Game Room 2020
Jump ahead to the beer fridge that most meets your interest:
Or, scroll down to see 5 of the ultimate beer fridges that will deck out your man cave or game room.
The very best entertainment space isn't complete without a place to put a man's real best friend: beer. A beer fridge will add convenience, style, and enjoyment to your man cave. You can keep all your favorites chilled and ready to enjoy at just an arm's reach away. If it is your family game room that you are adding too, a beer fridge can also act as a beverage fridge to store the entire family's stash of drinks.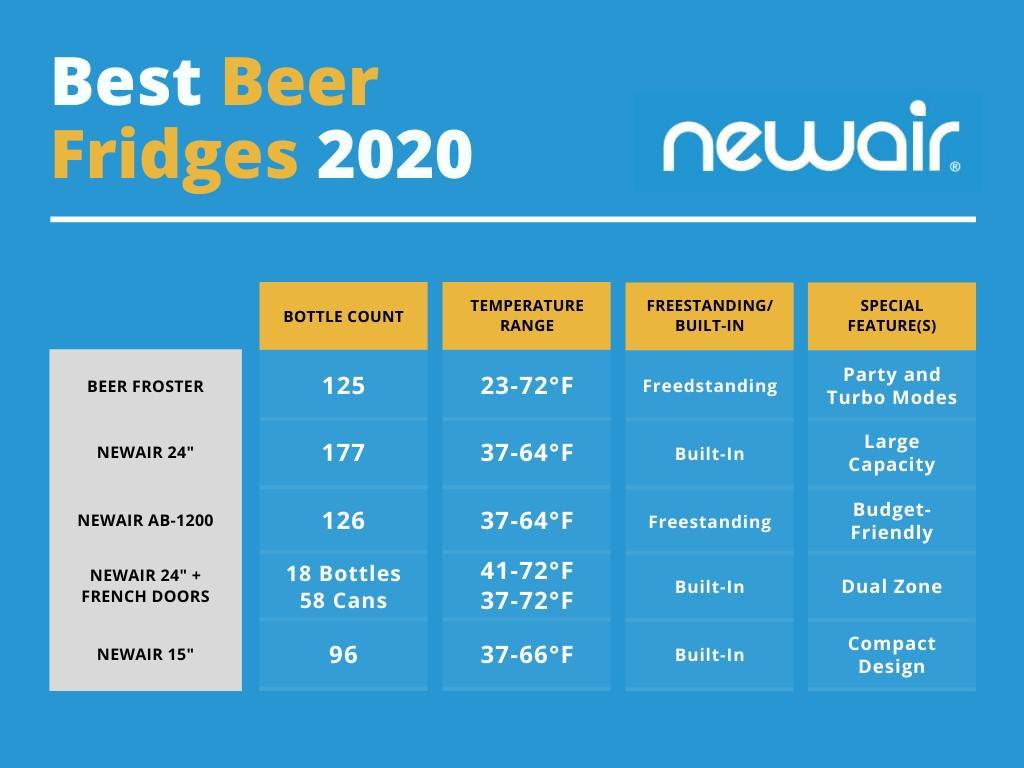 Compare the main features of NewAir's line of beer and beverage fridges
Best Overall: Beer Froster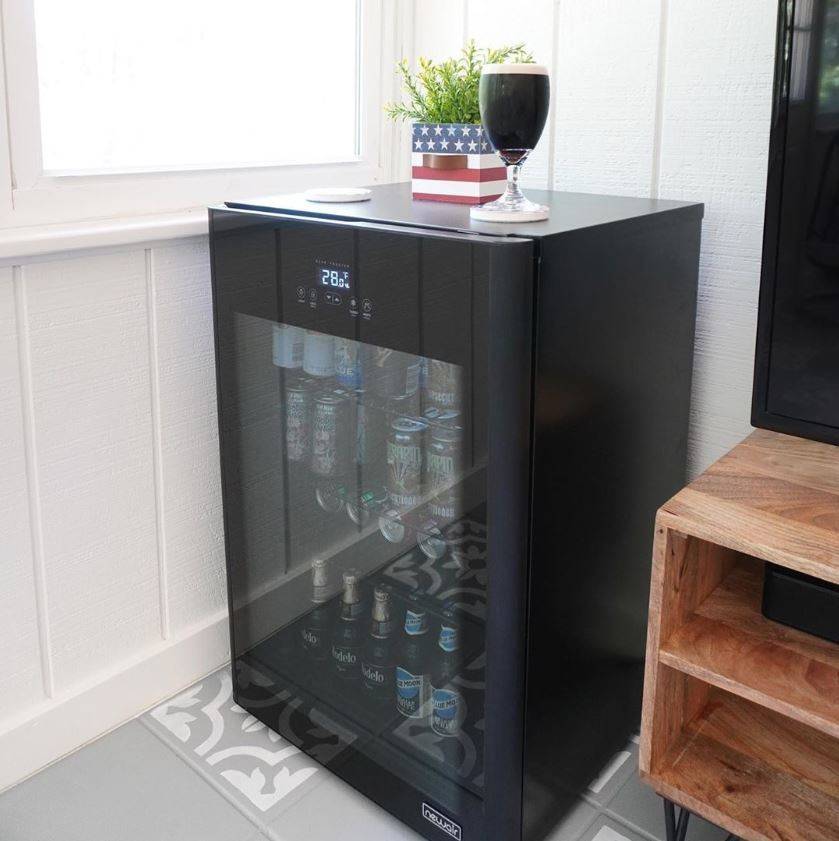 Photo by @thelatinanextdoor
A Beer Froster can make any space feel as if you've been gifted tickets to watch your favorite sports team from a luxurious VIP box; Except you won't have to wait for someone to hand you an ice-cold beer. Turbo mode brings lukewarm beverages down to a frosty 23*F in only an hour. It is one of the coldest beer fridges on the market.
If your main family fridge has ever struggled to keep beer cold because everyone goes in to grab another round, then you need Party mode to give your brews a continued boost of cool power to keep them cold all party long.
Best Budget: NewAir AB-1200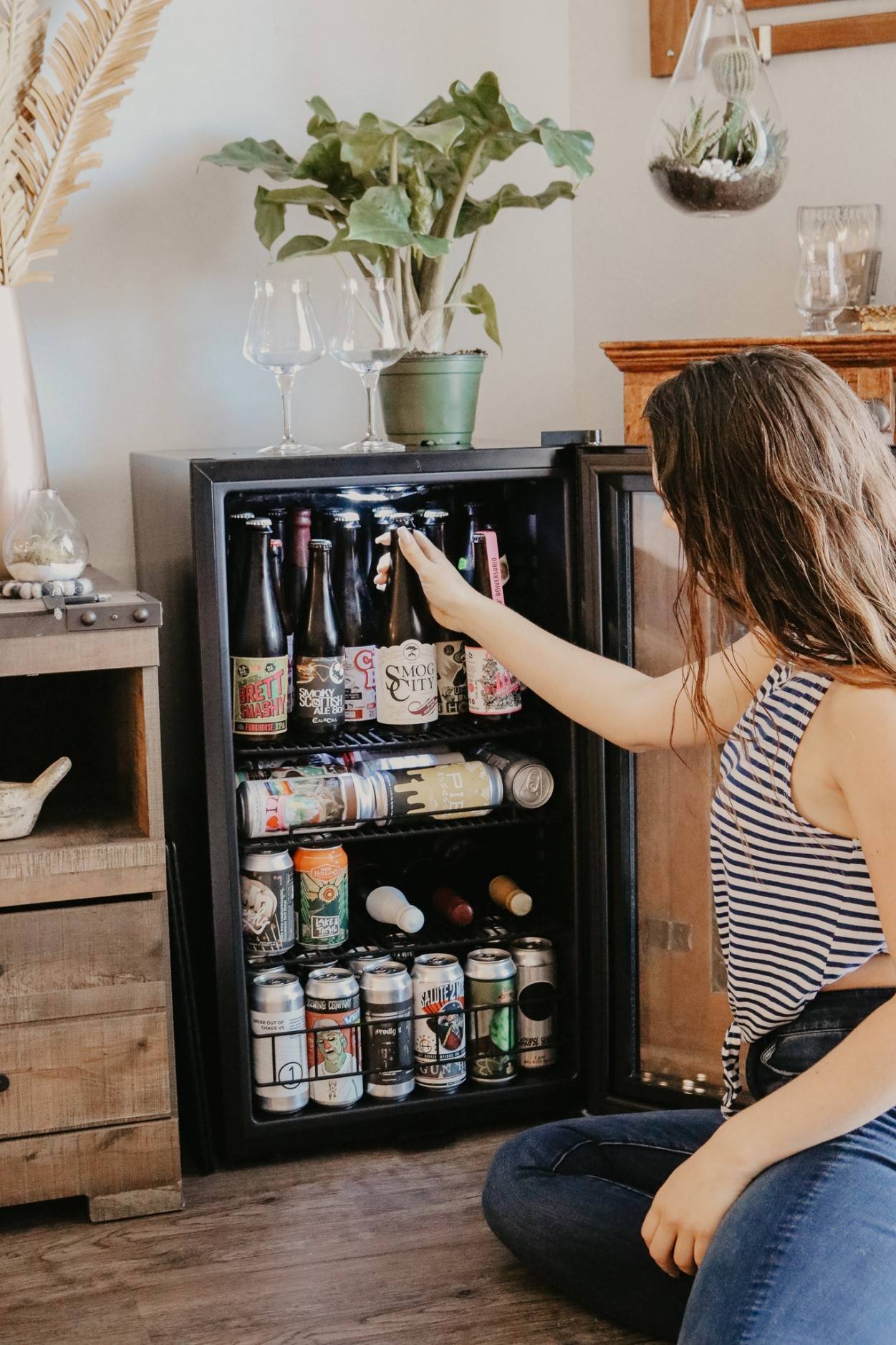 Photo by @mylovelyladyhops
The NewAir AB-1200 is everything you need at a price that won't break the bank. This beverage cooler gives you a consistent, cold temperature to keep your beer stash in the most ideal environment. Plus, it comes with five adjustable, slide-out chrome racks that let you keep beers, sodas, and wines in the same place.
Best Wine and Beer: NewAir 24" Dual Zone Fridge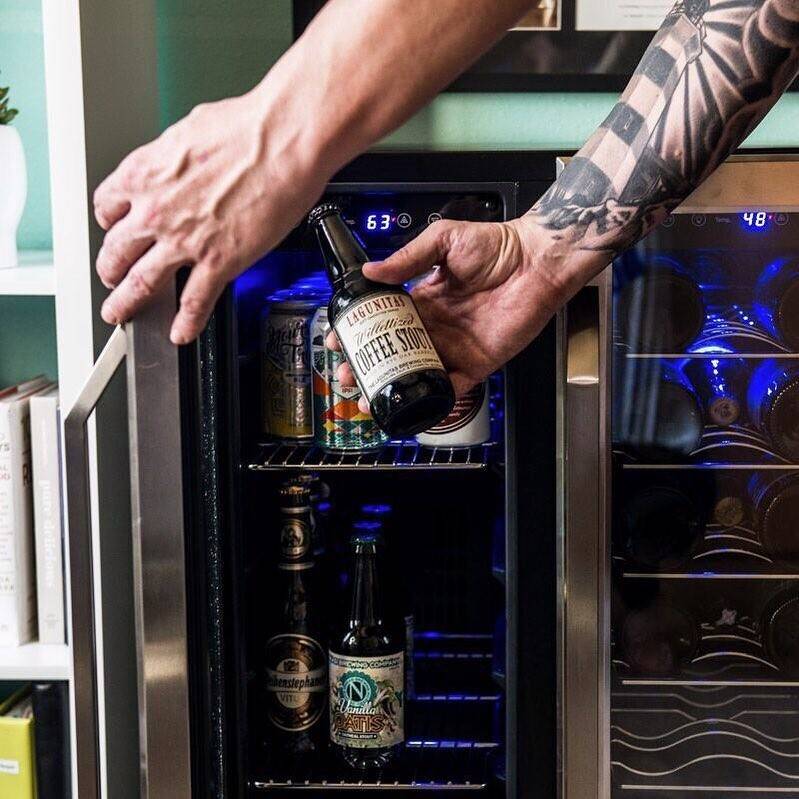 If you are always torn between a bottle of beer or a bottle of wine, then you'll want a wine beer fridge that can store both at different temperatures. Proper storage helps beer and wine flavors thrive and stay intact. The NewAir 24" dual zone wine and beer fridge comes with classy French doors that look enhance the look of any home décor.  
Best Large Capacity: NewAir 24" 177 Can Beverage Fridge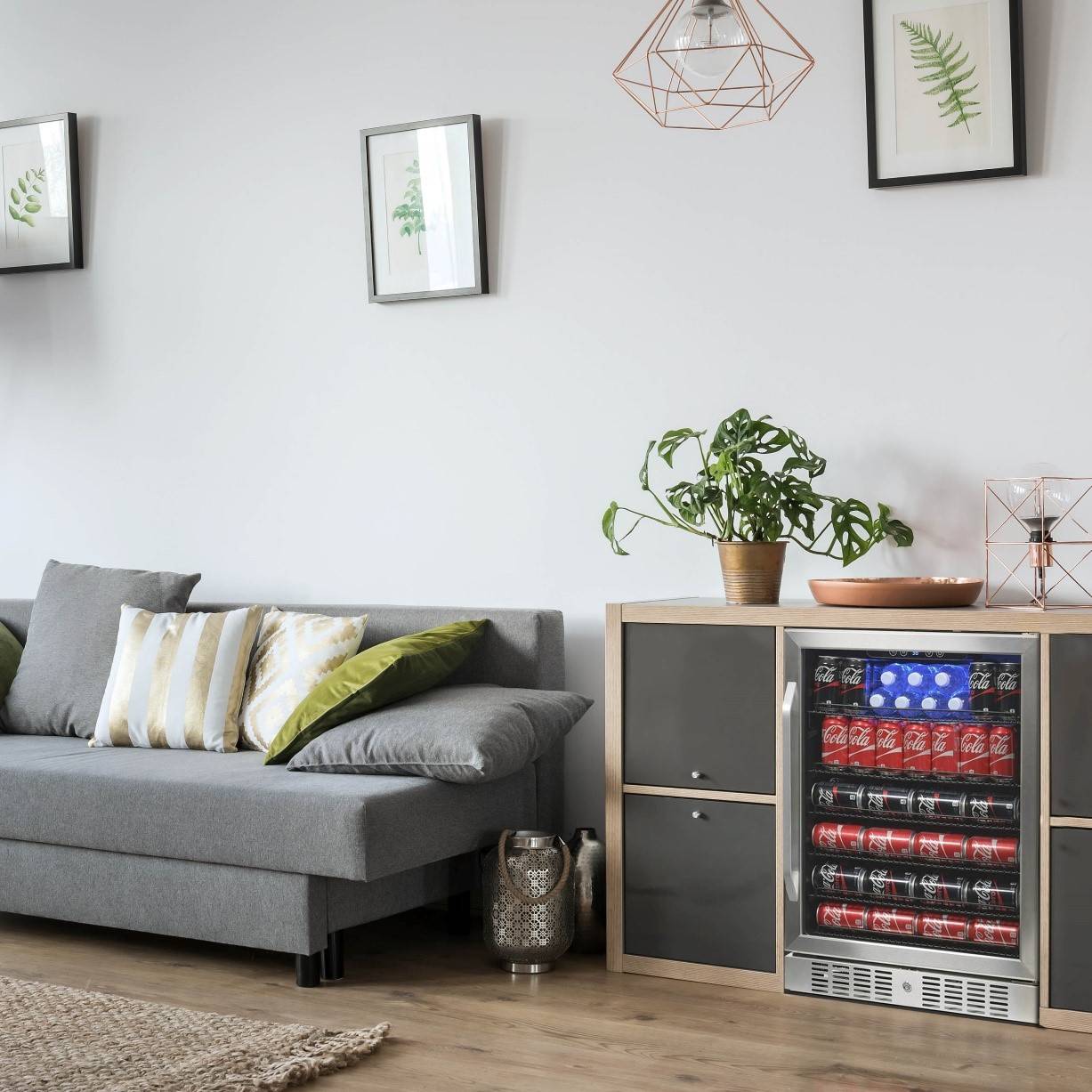 If you have a large family or like to entertain a lot, then you will want a fridge with a large can capacity. The NewAir 24" 177 can beverage fridge has enough room to hold close to 30 six-packs. It can be built-in into a bar cabinet or stand alone in any entertainment center.
Best Compact: NewAir 15" 96 Can Beverage Fridge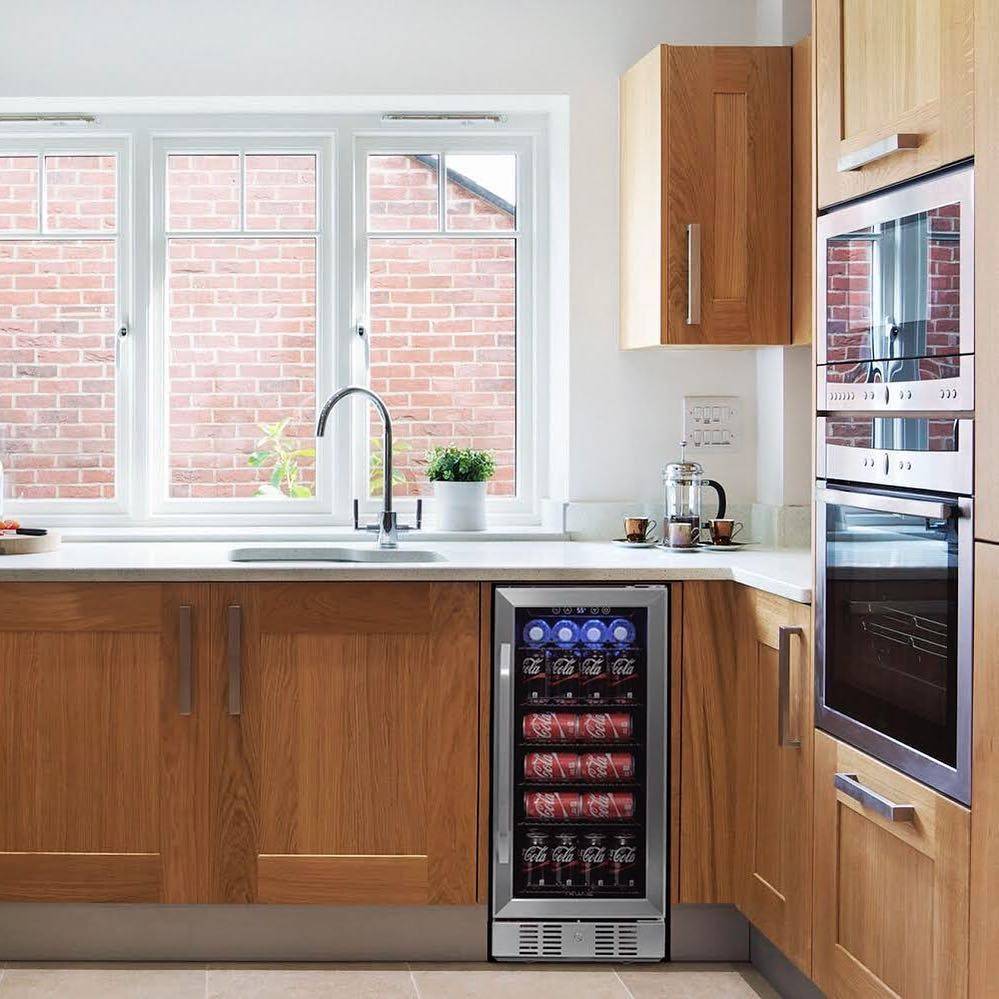 Say you are tight on space or only like to host a few cases of your favorite brand. A small beer fridge is all you may need and the NewAir 15" beer fridge has a compact design that can slide into base cabinets of a bar center or stand alone in your garage or next to your couch. The compressor system is quiet and won't disrupt game or movie night.
Shop the Best Beer Fridges
0 comments