Newair's New 12" Air Circulator Fan with RingForce
If you're looking for a powerful and versatile fan to keep your home cool and comfortable, the Newair 12" Air Circulator Fan with RingForce™ is definitely worth considering. This fan is packed with features that make it a great option for any room in your home.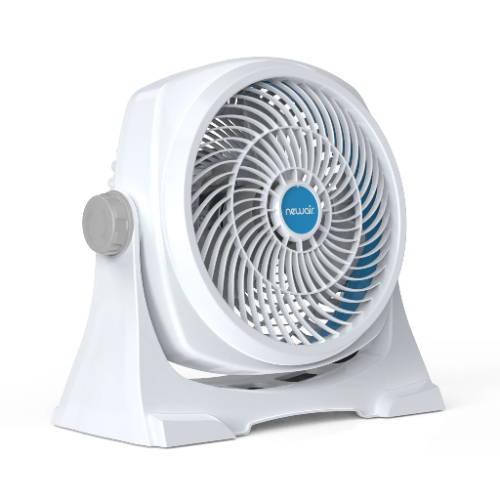 ---
One of the standout features of this fan is the RingForce™ technology. This technology uses a ring-shaped design to accelerate the air, making it move farther and with more power than traditional portable fans. This means that the Newair 12" Air Circulator Fan can cover up to 285 square feet, providing a constant and consistent airflow that keeps the temperature in the room comfortable and stable throughout the day.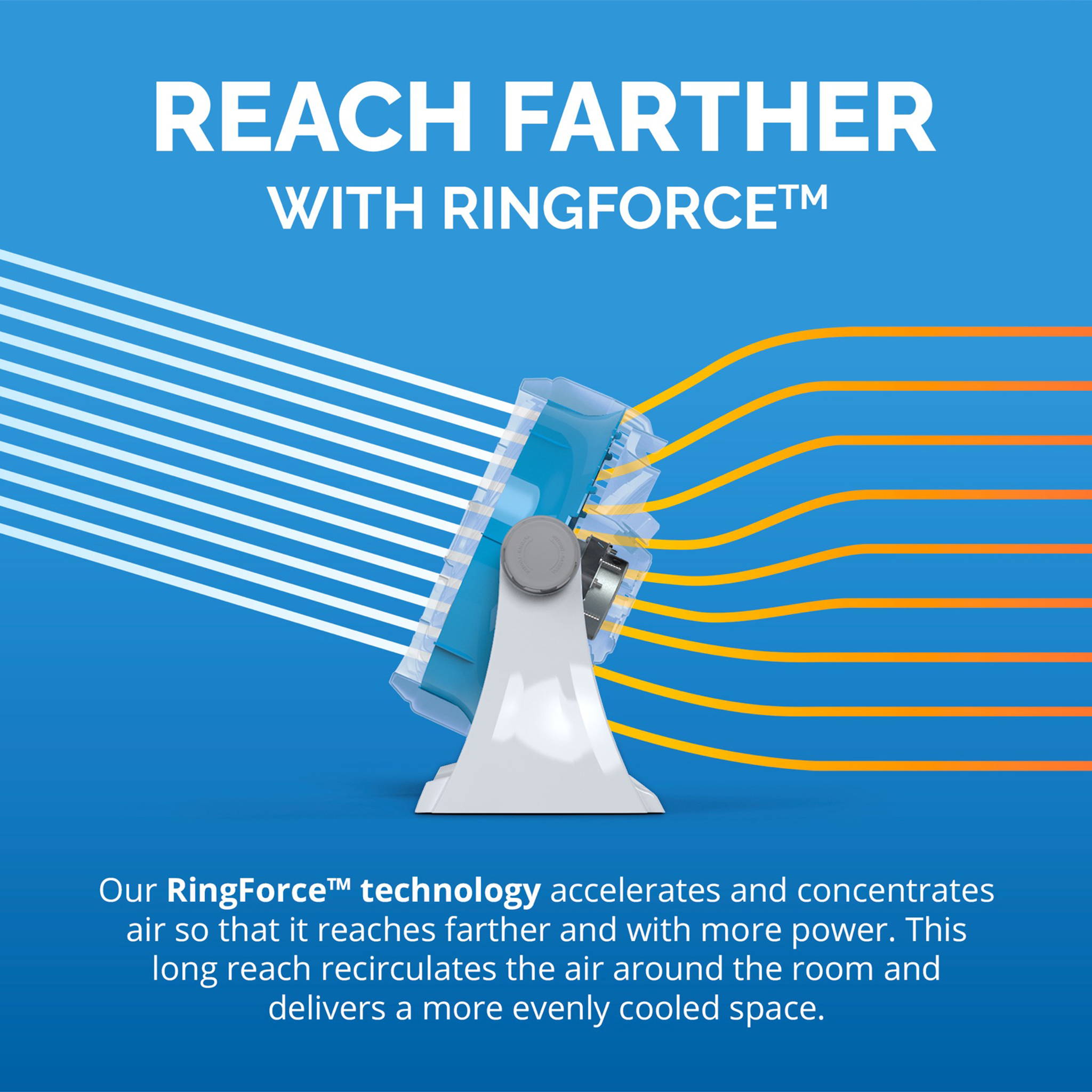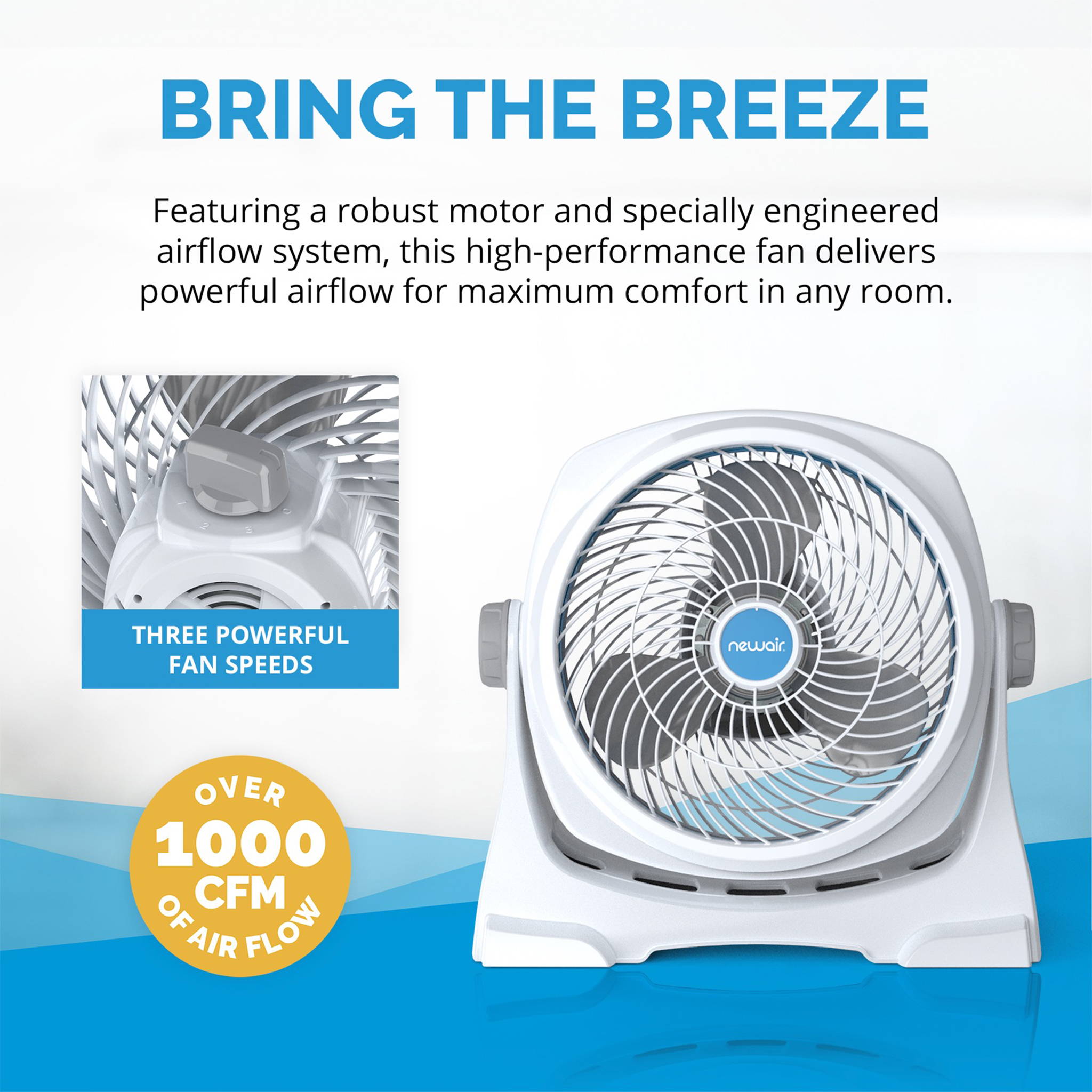 The fan is also designed for convenience and ease of use. Its compact size and lightweight design make it easy to carry and store when not in use, and the non-slip feet provide extra stability to prevent the fan from moving around during use. Additionally, the 360-degree pivot head allows you to direct the airflow wherever you need it most, making it perfect for targeted cooling.
Another great feature of this fan is its versatility. The Newair 12" Air Circulator Fan can be used as a floor fan or wall-mounted, depending on your needs. When mounted on the wall, it saves valuable floor space and can be positioned at a height that's out of reach of children or pets, making it a safer option.
In terms of performance, the Newair 12" Air Circulator Fan delivers impressive results. With three fan speeds and deep-pitched propeller blades, this fan produces over 1000 CFMs of airflow, providing a refreshing breeze that cools the room quickly and efficiently. And despite its powerful performance, the fan operates quietly, making it perfect for use in bedrooms, living rooms, kitchens, or any other space where you need to stay cool.

This fan is a perfect, lightweight, and affordable option for anyone looking for a portable fan. Retailing at just $69.99 it is a great buy for anyone. On top of that, Newair offers a one-year warranty on all of our products so you can rest with peace of mind AND your new fan.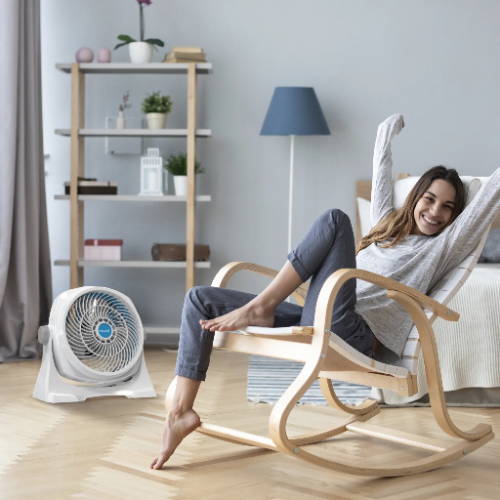 0 comments