Cypress, CA- Newair today announced that Mr. LukePeters, who founded Newair in 2001 and has since served as the Chief Executive Officer, will move to the role of Executive Chairman of Newair and transition the Chief Executive Officer role to Mr. BobbyBloom, currently the company's Chief Commercial Officer, effective April 1, 2023. Following the transition of the Chief Executive Officer role, Mr. Bloom will also be appointed as a member of the Company's Board of Directors.  
"This is an exciting time for Newair, as we have great momentum for our brand and our products", said Mr. Peters. "I am delighted to announce that Bobby is moving into this role. He has helped lead the company over the past 3 year, which makes him ideally suited for this role and to assume day-to-day leadership of Newair. I look forward to continuing on with the company in my role as Executive Chairman, partnering closely with the Board on the future development of Newair."
"It is an honor to become CEO of this amazing, innovative company, and lead this exceptional team of talented and passionate employees who are dedicated to our company and our customers," said Bloom.
Prior to joining Newair, Bloom was CEO of DECRA Metal Roofing from 2016 to 2019. From 2011 to 2016 he was Senior Vice President and General Manager of Bosch Automotive Aftermarket, prior to Bosch, Bobby was with Jacuzzi Group and spent 15 years at Black & Decker as part of the DeWALT Professional Tools Group. He earned a bachelor's degree in finance from Vanguard University and an MBA from University of Southern California Marshall School of Business.
Headquartered in Cypress, CA, Newair (www.newair.com) is a portfolio company of Guardian Capital Partners of Wayne, PA. Newair was founded in 2001 as digitally native consumer products company developing smart design, small and medium size appliances. The Company sells primarily through eCommerce channels to a diversified customer base of leading online retailers.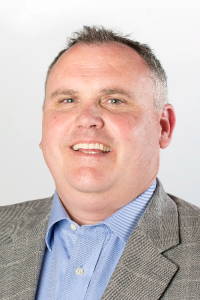 Bobby Bloom, Newair's New CEO
0 comments