Home Office Inspiration: How to Design a Home Office with NewAir Appliances
Evaporative coolers, ac units, water dispensers, space heaters, and more plug-and-play appliances for your home office.
Whether you are a first-time remote worker or a seasoned telecommuter, chances are your home office is still one design away from being the ultimate ideation station. No matter how big or large your space, these eight compact appliances will help turn your house into a home office.
Do you live in a dry climate? A stifling warm and stuffy room gets old fast, especially when you sit at a desk, or on a couch, or in your bed, for hours at a time. What you need is the sweet relief of an evaporative cooler, which adds cold moisture to the air. Most portable sized swamp coolers come with casters, making them a breeze to move into any room you're currently working in.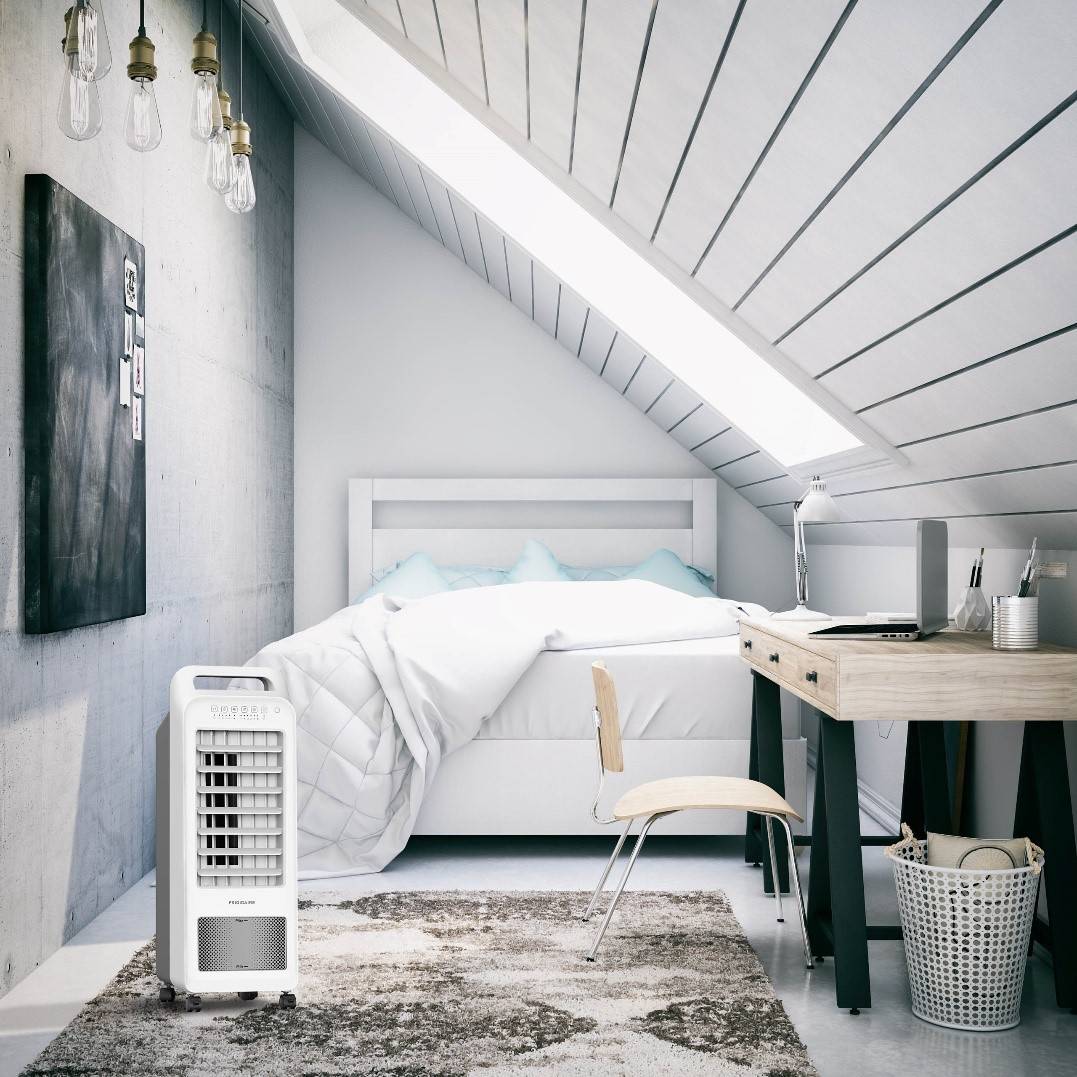 2-in-1 Evaporative Cooler and Fan
Say your home climate fluctuates, making every day different. Rather than limiting yourself to a single appliance, consider a 2-in-1 evaporative cooler and fan. Swamp coolers and fans take down a temperature without using any chemicals and some cooler models only use the same amount of energy as a 100-watt lightbulb. With all the time spent indoors, you'll want quick cooling without the high cost, making this 2-ini-1 appliance the way to go.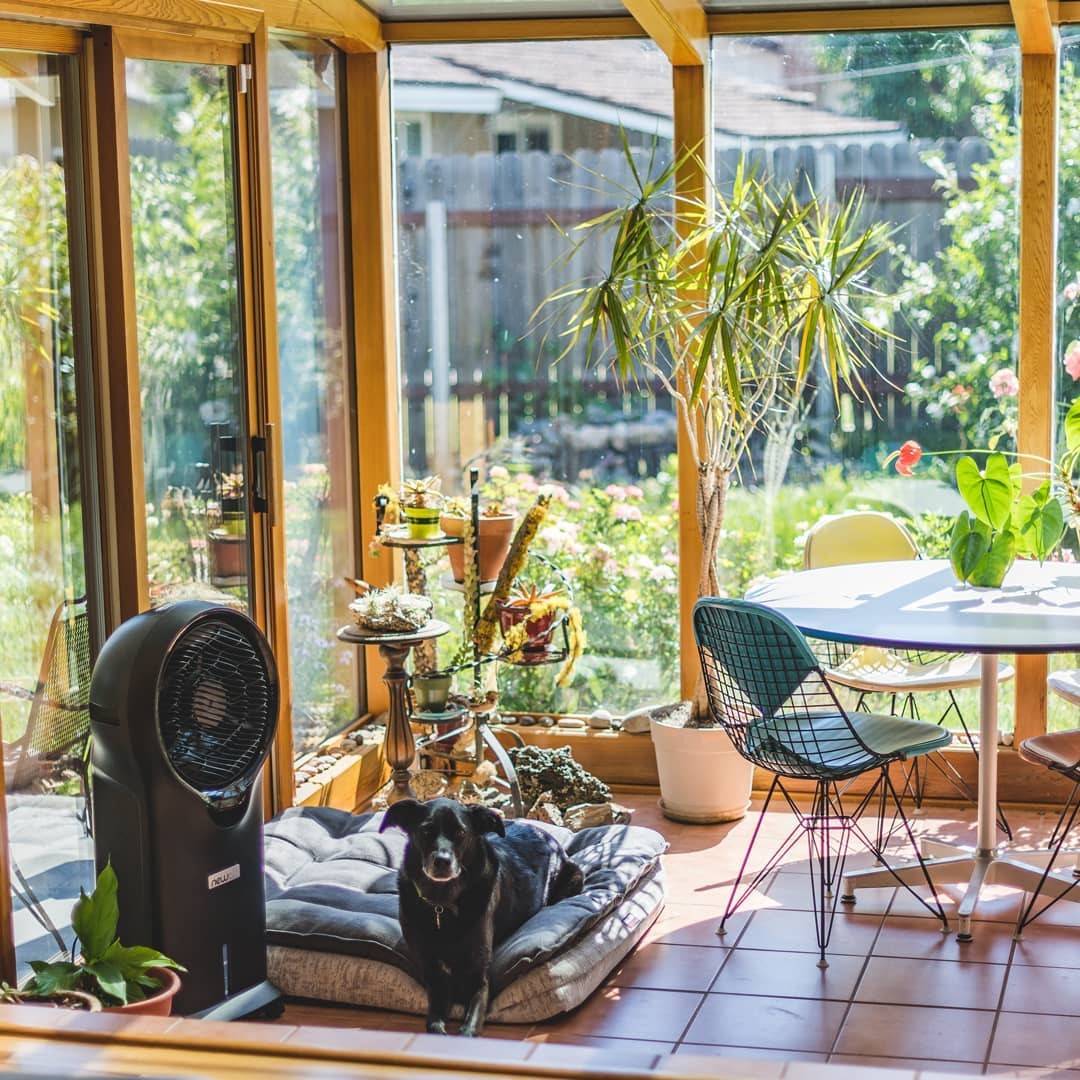 Do you miss the work fridge that was always magically stocked (thanks, HR!) with your favorite breaktime beverage? Store your go-to canned and bottled beverages in your cooler—preferably, in a place just an arm's reach away. You can stock up on daytime drinks—cold brew, La Croix, bottled water—all while freeing up storage in your main family refrigerator. Plus, having a beverage refrigerator for your work items keeps your personal space separate from your office space—a practice most people agree is essential to staying productive when grinding away at home.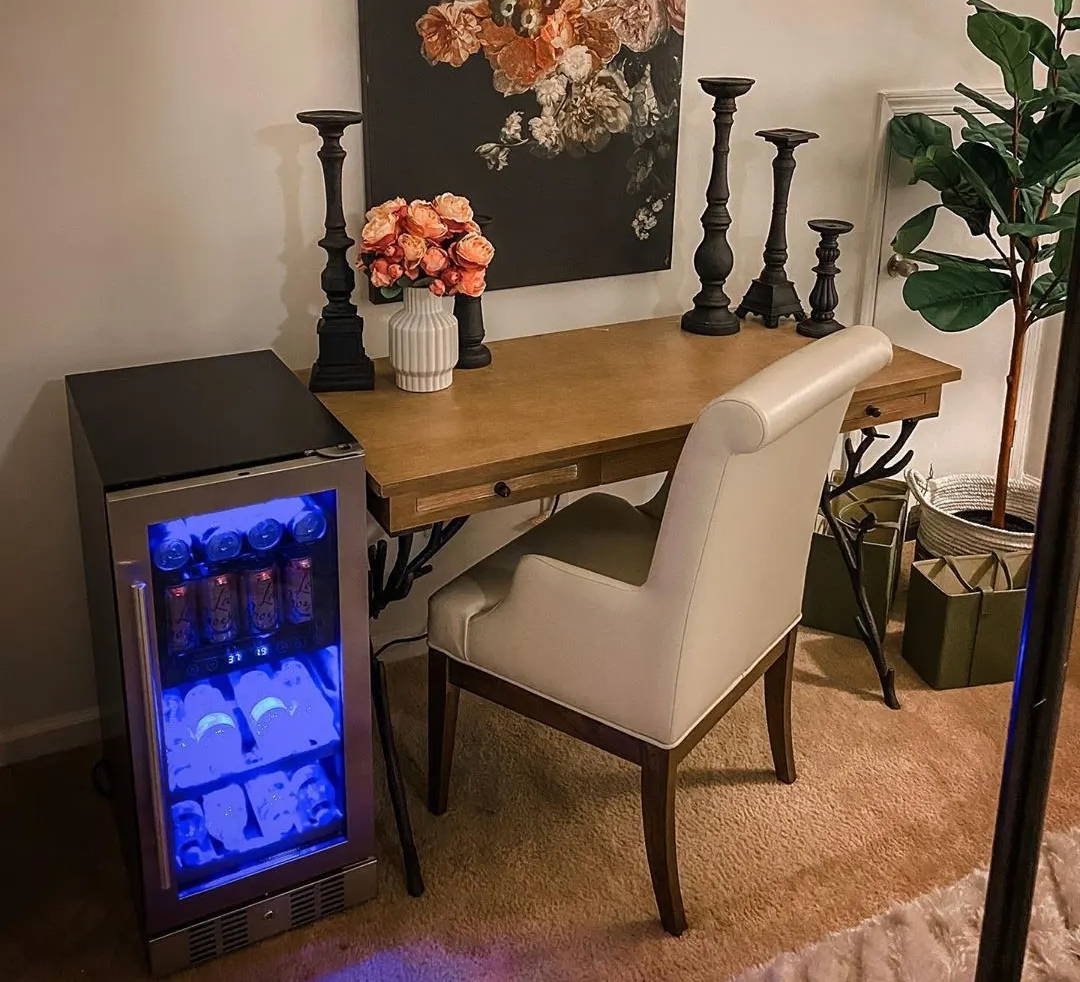 Photo by @deirdres_design
If you live in an apartment with window ac restrictions or need to cool a living room area doubling as a home office, then a portable air conditioner is the right fit for your space. Not only do most portable ac units cool a 500sq area, models also act as dehumidifiers. Regions that deal with excess humidity are more susceptible to mold, dust mites, and mildew—none of which you want as live-in coworkers. Keep your condo or studio cool and clean with a portable ac unit.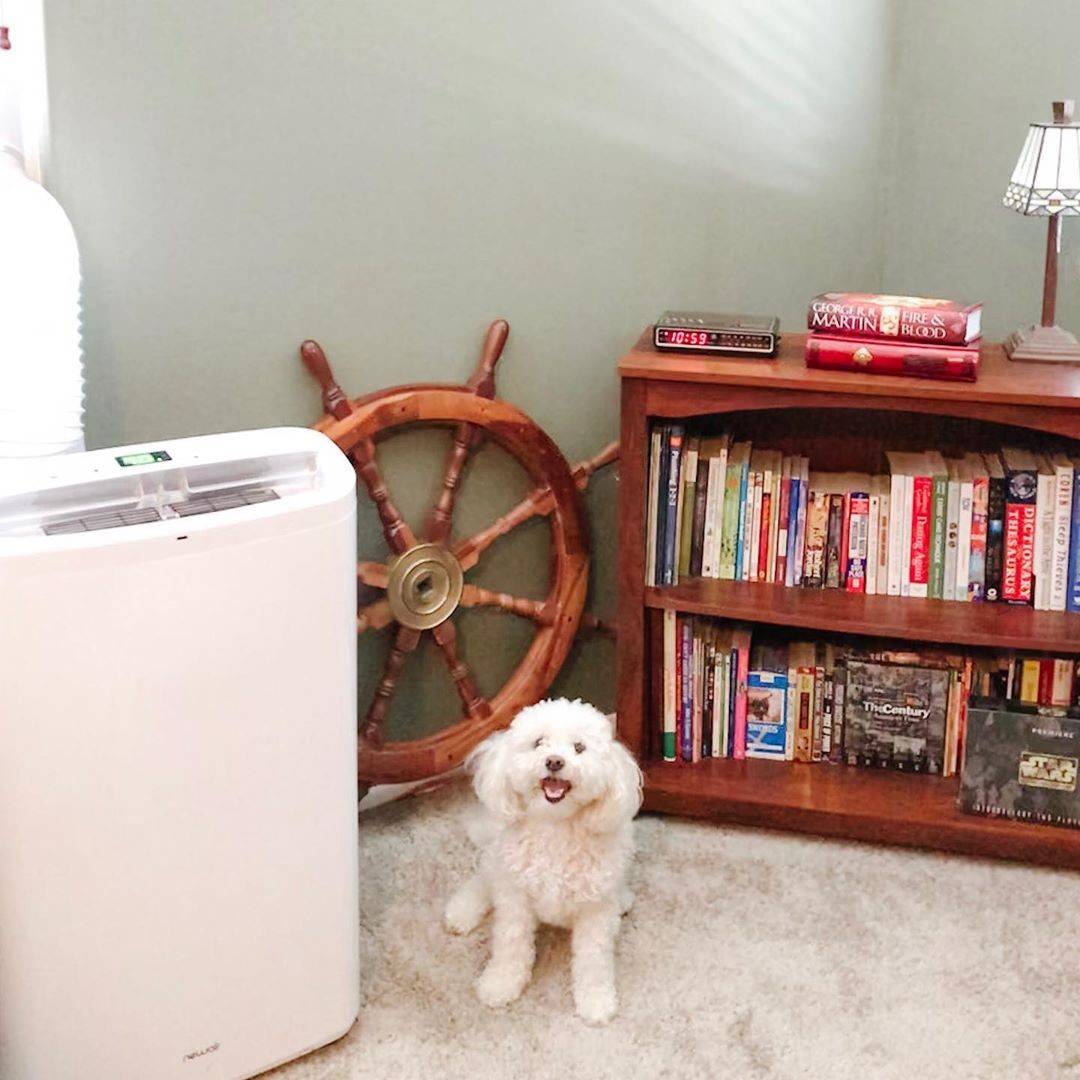 Office cooler talk doesn't have to be a thing of the past. Your new water dispenser will become the family watering hole, as members gather around to get filtered water in an instant. A water dispenser is also of added value to anyone who's main refrigerator doesn't have a built-in filtration system, or for those who work in a space without access to running water—like a garage or basement. The ability to make a quick cup of tea or have a nice cool glass of water is a benefit that shouldn't be overlooked: stay hydrated and caffeinated all day long.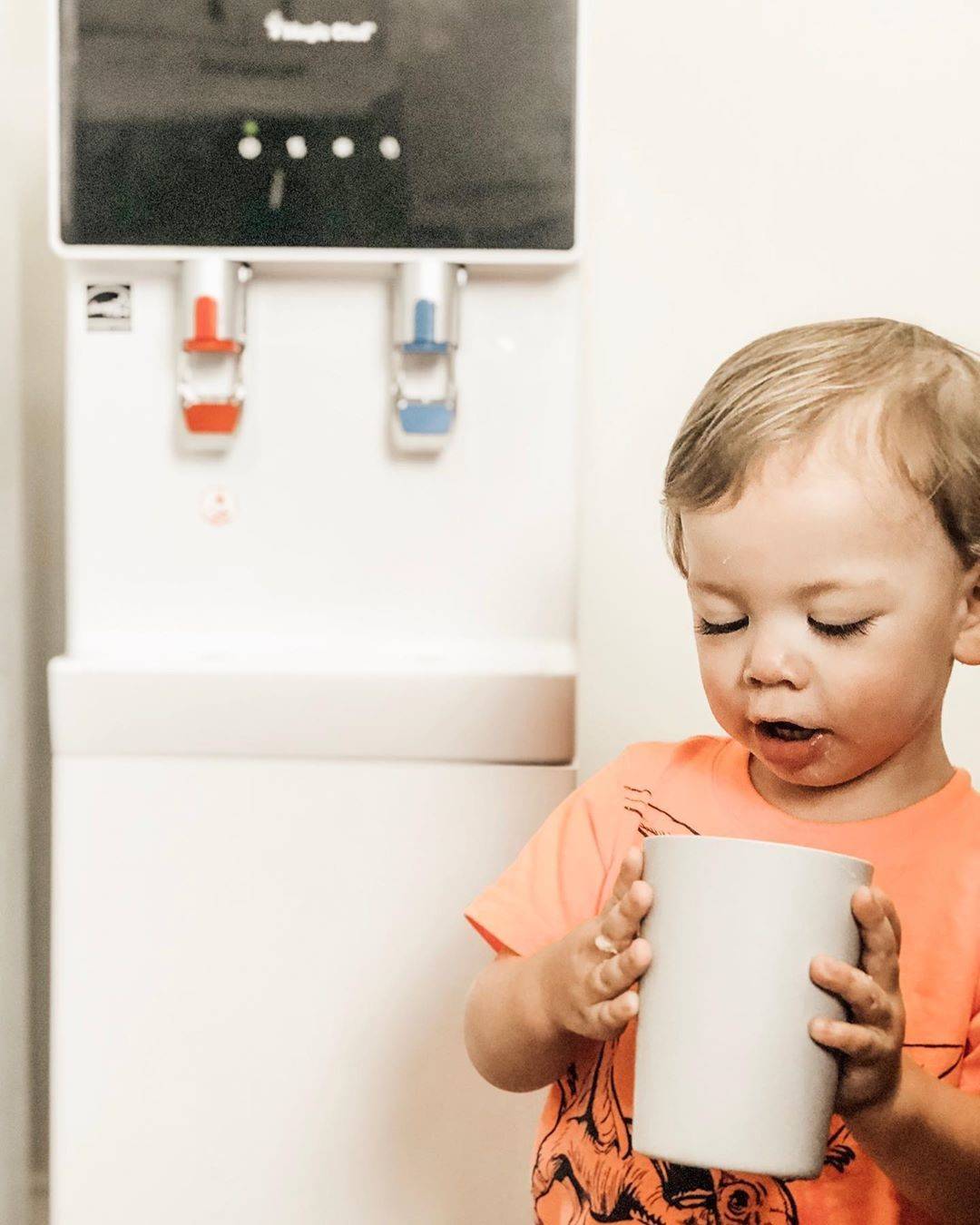 Photo by @unfiltered_mama
It's always a good idea to be prepared for every season and all types of weather, especially if your remote working situation is long-term. Space heaters are easy to operate, quiet, and come with multiple safety features, making them an affordable heating solution for your home office. Children and pets can also cash in on the added heat from home without the risk of accidental burns. Work and play with your new coworkers in peace and comfort.
Photo by @beautybygenecia
If you are a task completing chameleon, meaning you like to work from bed one hour and your couch the next, then you need an appliance that is as mobile as you are. The slim, light-weight design of a tower heater makes it a convenient heating option for every room in the home. To limit disruptions when you are in the productivity zone, then get a tower heater with a remote controller. You'll get oscillating waves of warm comfort without having to get up and adjust your heater settings over and over again.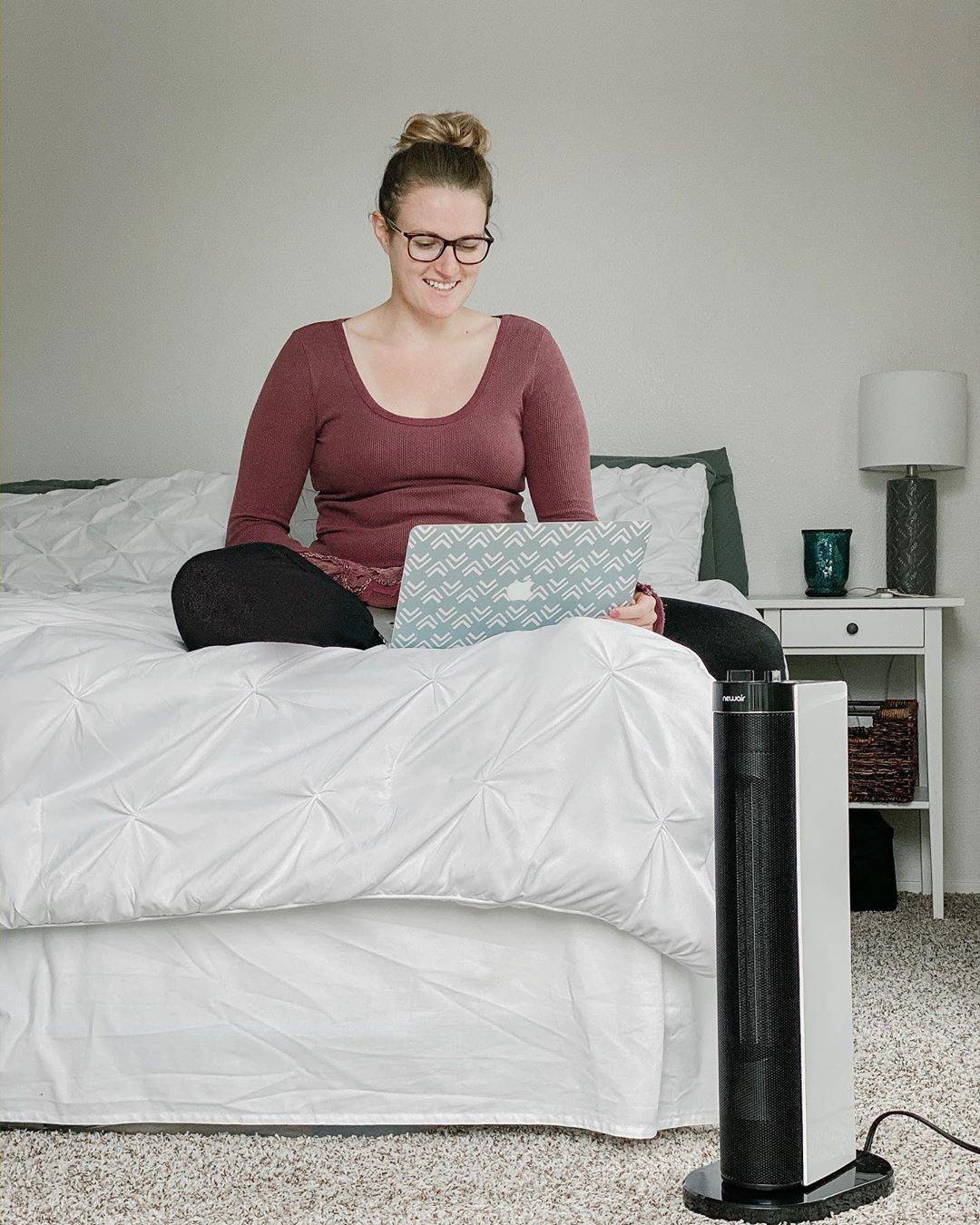 Not all workspaces are created equal—space-wise, that is. You may be in the situation where your bed, couch, and desk are all in one room. If that's the case, mini appliances are the saving grace. A mini fridge will act as your snack and lunch fridge during work hours and your happy hour and hangout spot once you're off the clock. It blends in easy with existing décor while offering the storage you need while working hard in your home office.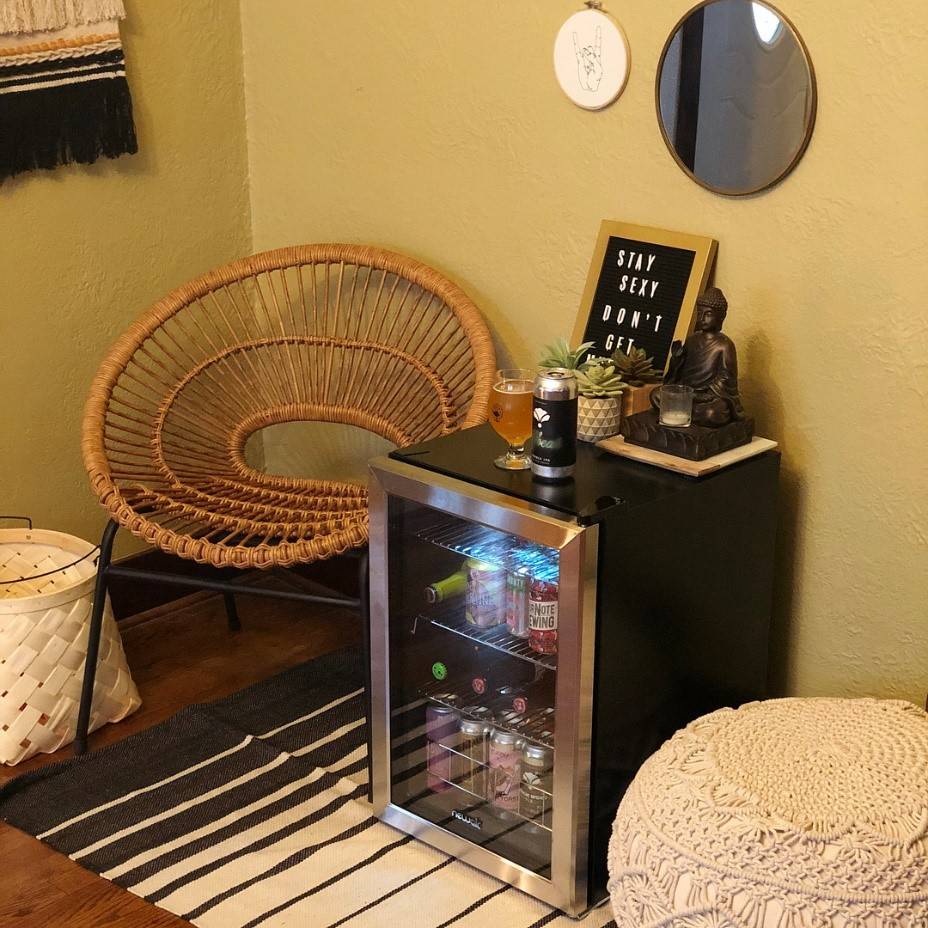 Photo by @jazz_hearts_hops
0 comments