If you've been craving those sweet potato fries, fish and chips, or chicken tenders, but, like so many of us are concerned about healthy eating habits, then you'll want to check out the benefits of air fryers. With the ability to help lower the fat content of popular foods, air fryers, if used properly, can create great tasting crispy foods with an affordable small size kitchen appliance.
Reduce unwanted fat without sacrificing taste
You may already know that the great taste of deep-fried foods comes with a high-fat price. That's because deep fryers can require upwards of 50 times more oil than air fryers. However, if you incorporate air frying into your cooking toolbox, you can reduce the overall fat content in your food significantly and satisfy your taste buds at the same time. As an example, cauliflower bites can deliver a whole new taste sensation thanks to the advantages of air frying and a little imagination. If you're a cheese lover, consider air frying cheesy potato wedges, a popular crowd pleaser as an appetizer or TV snack time food. Once you begin to think air frying, you'll even find recipes that require zero amounts of oil, making air frying a natural healthy living choice that indeed tastes great.
Specific health benefits from air frying
To bolster the case for air frying, it's possible to maintain a healthy lifestyle and even avoid certain health conditions, such as Rheumatoid Arthritis, with a natural approach to prevention and treatment. Suddenly, a healthy pathway to eating the fried foods you love can help you get back to doing what you love, including daily exercise, yard work, and resuming your daily work schedule. And since air frying helps reduce calories, keeping those unwanted pounds off becomes easier while enjoying great tasting foods. It's also a good idea to keep in mind there are healthy fats which should be incorporated into our diet. These include monounsaturated and polyunsaturated fats found in olive oils, avocados, flax seeds and cold-water fish. These fats can help control the risk of heart disease and even reduce the level of cholesterol in the bloodstream. To underscore the difference unwanted fats can make in your diet, consider that a large baked potato contains about 220 calories and less than 1g of fat. But take the same potato, deep fry it in oil and make French fries out of it, and it suddenly balloons to around 700 calories and an unhealthy 34g of fat.
Reducing hypertension and blood pressure
If you're like many Americans, you may be at risk for elevated levels of hypertension and blood pressure. And while there are a host of supplements on the market formulated to help treat these concerning conditions, deep frying helps combat hypertension and blood pressure while letting you eat foods you enjoy. You'll also help promote enhanced digestion and intestinal function. Of course, working in daily exercise of at least 20 minutes or more helps, and with better eating, you'll likely raise your energy level and see improved fitness as a result. Plus, since air-fried foods are lower in fat than deep-fried products, switching to an air fryer will help to cut calories and promote weight loss, which also helps reduce blood pressure.
Make veggies a meal time favorite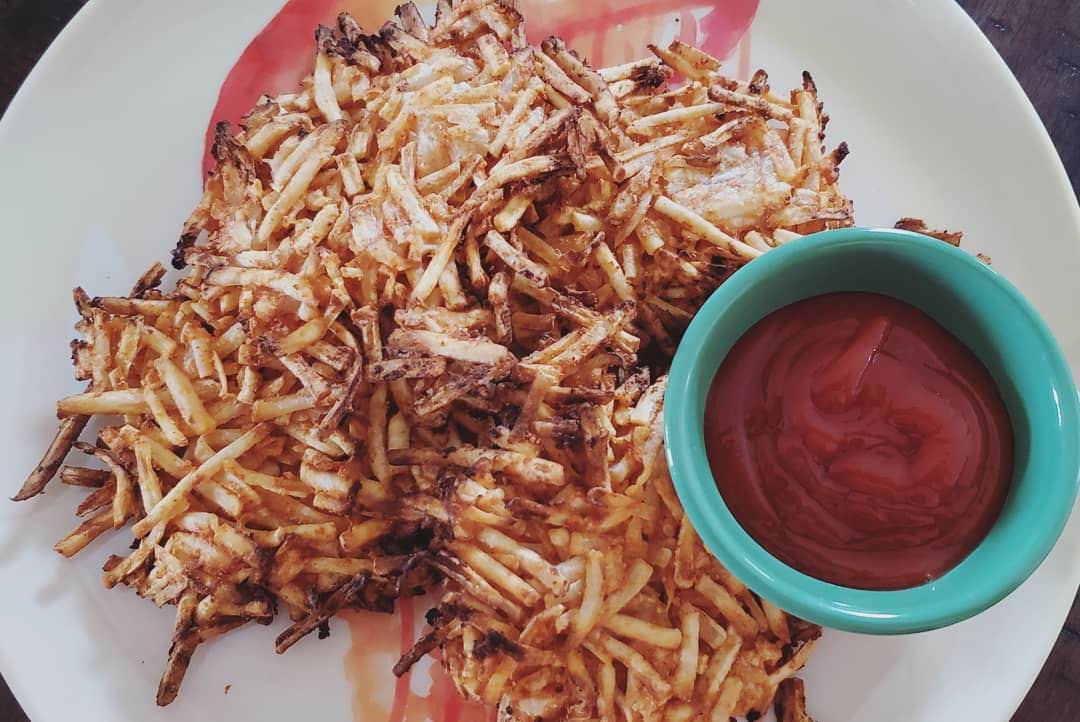 Knowing that it's wise to include a broad range of vegetables into a diet should be enough to encourage ample servings of broccoli, cauliflower, sweet potatoes, and other veggies. But an air fryer, particularly for kids, helps make these and other vegetables taste great without unwanted fatty oils. Another way to elevate higher interest in this important food group is to get creative and plant a home garden. This helps everyone in the family learn about the plant growing process from start to finish – and they may be more inclined to eat their creation! They can also get involved in recipe development. Try this approach: Each week, choose one new vegetable and encourage a family member to suggest at least two recipes that incorporate that item. Looking for more ideas on how to blend veggies into your meal planning? Here are a few that seem to resonate and hit the kitchen table:
Add vegetables to breakfast meals
Try vegetable-based soups
Transition to snacks that include veggies
Get creative with lettuce wraps
Convert vegetables into chips (an especially great air fryer idea)
Although you may think you or your family don't like vegetables, it may be because you haven't branched out and tried a new or different preparation. Cauliflower might taste bland or uninspired grilled or steamed but prepared in an air fryer and topped with parmesan cheese it turns into a whole new flavor dynamic.
Use your imagination when air frying foods
If eating healthy is important, but you're afraid you may not have enough flavor to excite your palette, get inspired by stretching your imagination. There are a host of sources you can turn to for fast and healthy recipes designed expressly for air frying. With super-fast airspeeds and high temperatures, air fryers help create a taste-friendly deep-fried texture without the high-fat content. Here are some additional recipe ideas you can salivate over that include several mouth-watering foods:
Mozzarella Sticks
Panko Breaded
Chicken Parmesan
Chicken Fingers
Panko Breaded Fried Shrimp
Parmesan Dill Fried Pickle Chips
Pita Bread Cheese Pizza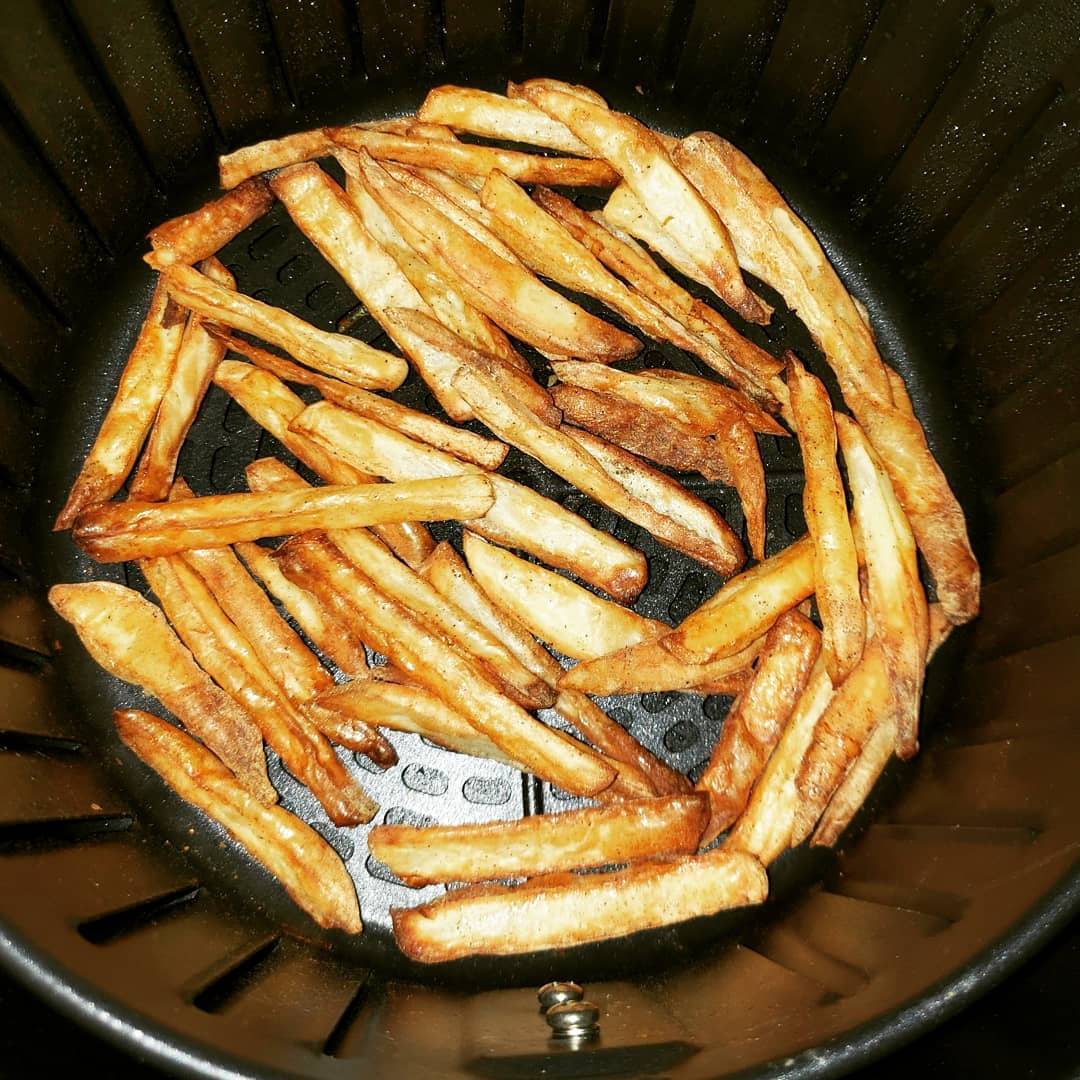 When exploring recipes for an air fryer. know the amount of oil need will vary depending on the recipe and much less oil than if made in a traditional way. There are also several types of oil you can choose from for air frying. These include avocado oil, extra light olive oil, peanut oil, or sesame oil. You can also experiment with infused oils such as Cayenne-infused olive oil for adding extra zest and spice to your dishes. When making a choice on air fryer oil think about the various health benefits associated with each oil, as well as flavor and ideal cooking temperature requirements. In the end, your creativity will play a major role, so enjoy your air frying cooking journey!
0 comments